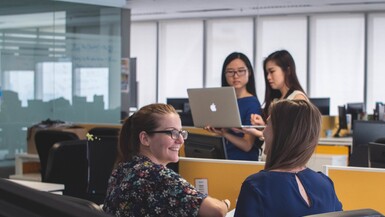 All too often resource allocation against prioritized business problems is either "next person up" or "Jane should work on this because she delivered well on her last one." And when selecting technology, buyers may fall into the trap of looking entirely at technology features rather than if anyone in the team will be able to integrate and/or use the technology. Clearly none of these approaches take full and efficient advantage of the distinct mix of relevant attributes within team members that impact an effort's successful outcome: [a] truly proficient skills with [b] relevant use case experiences.
Maximize your organization's analytics investment with a systematic approach to resource allocation and inventory of your team's skills. The three main reasons to engage in an effort to survey the knowledge of your analytics team members are:
To best align the skills in your team with the business problems you have – impacting the speed in getting­­ to and quality of the result
To determine the skills needed to solve the business problems you have – providing direction on training and hiring needs where there are shortfalls
To influence technology decisions – where an awareness of skill required to take advantage of the technology will impact the success of the tech decision
Download the full paper and core set of questions from which to customize your efforts to systematically organize the knowledge within your analytics teams.