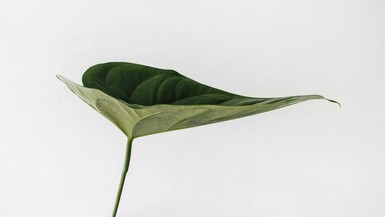 How the Department of Energy Uses Data And Analytics to Help Organizations Recognize New Opportunities and Reduce Spend
This post is the third piece in a series examining some of the U.S. Federal Agencies and the interesting data and analytics work taking place within those organizations which can transfer over to any type of business enterprise. The first post included an overview of the Federal CDO Council which is made up of 79 CDOs representing each major Federal Agency and was followed by a piece describing how the U.S. Air Force is conducting upskilling efforts. This piece will look at some recent work led by the Department of Energy as it relates to the Smart Energy Analytics Campaign and Energy Management Information Systems (EMIS). Why is this important to analytics leaders? As more and more companies are setting sustainability goals and carbon neutrality deadlines as soon as 2025 (the global goal is 2050), the U.S. Department of Energy may provide some inspiration for businesses to consider when it comes to tracking and managing energy consumption and using data and analytics to increase building efficiency, reduce spend, and meet sustainability goals. Additionally, this recent Forbes article provides context on how technology will support corporate and government initiatives in the "big pledge era" and includes a number of case studies.
As I was reviewing the objectives and some of the achievements connected to the Smart Energy Analytics Campaign, I was immediately reminded of one of the first projects that I supported when I started at IIA in 2014. I was working with Dr. John Serri on a two-part series exploring corporate real estate analytics and I had just come from working in PR and media analytics for 10 years, so my view was quite narrow; working with Dr. Serri really opened my eyes to a new world of possibilities when it came to data analytics playing a critical role in myriad industries. The papers focused on enabling corporate real estate portfolio managers with the right tools and technology to assess the performance of buildings whether that related to energy consumption, workplace configuration, space and supply optimization, site selection, etc. The fact that corporate real estate is the "second largest expense category for firms, following employee payroll, and profoundly reflects the culture and values of an organization" yet may not be properly managed was quite surprising. The papers (Corporate Real Estate Analytics Part I and Corporate Real Estate Analytics Part II) brought attention to the function and outlined various ways property managers could assess building performance at scale so issues could be detected and managed as quickly as possible.
Now, back to the Smart Energy Analytics Campaign and EMIS – below are some definitions and context for those that may not be familiar with the initiative as well as an infographic that highlights results from the campaign.


EMIS "are a family of smart building analytics technologies used to reveal hidden energy waste and provide predictive, optimized control. These software systems are critical to achieving major reductions in energy use, healthy, grid-interactive buildings, and energy performance transparency." Source: Berkeley Lab
The Smart Energy Analytics Campaign was led by the Department of Energy along with Berkeley Lab and several other key organizations; the research took place between 2016-2020 and "was a public-private partnership that encouraged the use of a wide variety of commercially available Energy Management and Information Systems (EMIS) technologies and ongoing monitoring practices to help uncover energy-saving opportunities and improve building performance." Over the course of four years, the Smart Energy Analytics Campaign included over 100 companies and campuses and participants utilized EMIS technologies in over 6,500 buildings and 600 million square feet of commercial space. Based on findings, "participants' EMIS were driving projected savings of $95M/yr and 4TBtu/yr" and it took organizations two years to get investment payback in the EMIS technology implemented. Another output of the project was that the "largest existing dataset on building analytics costs, benefits, and uses" was created helping extend further research and recommendations on the topic in the hopes that more organizations will take advantage of EMIS. Source: Berkeley Lab and U.S. Department of Energy.
Retrieved from: https://smart-energy-analytics.org/assets/Building%20Analytics_2020sep16.pdf
According to scientist Jessica Granderson, Berkeley Lab's research deputy of the Building Technology & Urban Systems Division and leader of Berkeley Lab's efforts in the campaign: "Buildings account for nearly 40% of the energy used in the United States, with a total bill well over $400 billion per year…Energy management and information systems are smart building analytics technologies that reveal hidden energy waste and provide predictive, optimized control. They are critical to achieving major reductions in energy use and to providing healthy, grid-interactive efficient building and energy performance transparency." Successful results from organizations that participated in the campaign like Kaiser Permanente, Sprint, Stanford University, and the Commonwealth of Kentucky were outlined in this article.
As an analytics leader, facility management may not be on your radar but from an enterprise perspective, it will play an important role as corporate sustainability goals are set and new technologies, sensors, reporting, diagnostics, etc. will require ownership and management. The need to measure sustainability efforts will come and analytics leaders need to be ready to lead on it; you may be tapped to evaluate different EMIS technologies, provide input on analytics techniques and/or develop models to support your organization's efforts. If your company has not already engaged in discussions on this topic, now may be the time to start planning or at least digging into some solutions – not only can it save your organization money but supporting environmental initiatives is becoming a differentiator and attracting headlines (see this list of companies that have set net zero targets).
Author
Lise Massey is the Senior Program Director for IIA's Analytics Leadership Consortium (ALC) and has been with IIA since 2014. The ALC is a closed network of senior analytics executives from diverse industries who meet to share and discuss best practices, as well as discover and develop analytics innovation, all for the purpose of improving the business impact of analytics at their firms. Prior to IIA, Lise spent over 10 years designing, managing, and leading media analytics programs for a diverse portfolio of clients and has experience in many aspects of program and project management, account management, strategic and tactical planning, business development, and training. Lise is a graduate from the University of Oregon.