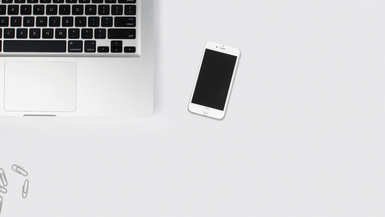 Here is a roundup of interesting sites, resources and articles from around the web, curated by IIA. June's edition features insightful articles on scaling AI, data literacy, data documentation, data governance, modern data architectures and AI adoption in the enterprise. There are also a couple of interesting articles on quantum computing including an overview of its early history. Follow us on Twitter (@iianalytics) and LinkedIn to receive daily updates on IIA content and curated content as it becomes available.
Featured Article from Analytics Leadership Consortium Newsletter
Each month, IIA's Analytics Leadership Consortium (ALC) publishes a newsletter featuring reviews of timely and relevant 3rd party articles. Here is one of the articles highlighted in a previous newsletter.
Emerging Architectures for Modern Data Infrastructure
IIA's article summary:
The value of leading with analytics is so immense that the investments from VCs like a16z, who wrote this piece, and the spending by large companies is driving enormous transformation in the full data pipe from ingestion to use. ALC members will see a lot of things they know here (most in fact), but it's unlikely you've seen it so thoroughly covered, layer by architectural layer. View the full article here.
IIA Recommends:
Look upon this article as a resource for your data analytics tech roadmap to see if you have ongoing efforts in each of these areas.
The authors imply different architectures depending on the mix of skill (fewer data scientists, ML engineers, etc.) and ambitions (small predictive analytics or large-scale ML/AI), but IIA experts advise this is not so binary and teams can leverage tools from both reference architectures, driving the everyday needs with one set and more advanced needs with another.
Since this is written by a VC firm take the individual companies referenced in here with a massive grain of salt, since they likely have a sizable stake in the ones who happen to fill out the boxes.
Featured Articles on Analytics Strategy
How to Build Data Literacy in Your Company (MIT Management Sloan School)
This article provides a great overview of data literacy and why it is important. It also outlines eight important elements of an effective data literacy program.
The Shift To Collaborative Analytics (Forbes)
Tom Davenport discusses the shift to "collaborative analytics" (analytics created by teams for teams) and its implication on analytics tools, processes for creation and deployment and the organization of analytics talent.
Getting AI to Scale (Harvard Business Review)
Most companies are struggling to realize the potential of AI to completely transform the way they do business. Instead of applying AI to a long list of potential uses, this article argues for an approach focused on the entire core business process, journey, or function and provides 4 steps for making it happen.
Featured Articles on Analytics Leadership and Talent
Data Scientist, Data Engineer & Other Data Careers, Explained (KDNuggets)
This article provides good descriptions for 5 distinct data roles: data architect, data engineer, data analyst, ML engineer and data scientist.
There Will be a Shortage Of Data Science Jobs in the Next 5 Years? (Towards Data Science)
As AI and ML are applied to analytics model selection, data scientists must evolve their skills and move up the value chain to avoid obsolescence.
15 Habits I Learned from Highly Effective Data Scientists (Toward Data Science)
15 great habits for becoming a successful data scientist and habits analytics leaders should encourage and foster in their teams.
Data Scientists Will be Extinct in 10 Years (Toward Data Science)
In 10 years, automation will replace much of today's data science work and a new generation of data savvy business specialists and subject matter experts, who can combine analysis with deep domain knowledge, will emerge.
Featured Articles on Data and Analytics Technology
Data Documentation Woes? Here's a Framework (Toward Data Science)
Data documentation can yield great value, but it is difficult to institutionalize good practices. This article has some good insights on building a documentation-first culture.
Data Governance: The Fundamental Tool for Data Management (Medium)
A good overview of data governance including a framework with 6 components: 1.) principles, 2.) policies, 3.) organization, 4.) process, 5.) tools and 6.) metrics.
Will Quantum Computing Ever Live Up to Its Hype? (Scientific American)
Is quantum computing overhyped or on the verge of usability? This article explores perspectives from both sides.
How a 1981 Conference Kickstarted Today's Quantum Computing Era (Fast Company)
An interesting history of the 1981 conference where Richard Feynman electrified the gathering by calling for the creation of a quantum computer.
Featured Articles with Analytics Uses and Case Studies
10 Ways AI Has The Potential To Improve Agriculture In 2021 (Forbes)
This article provides a good overview of agriculture AI and analytics use cases including various forms of yield management, pest management, pricing and supply chain integrity.
Google's New AI Dermatologist Can Help You Figure Out What That Mole Is (Fast Company)
New AI technology from Google demonstrates continued progress in the use of AI and ML to deliver better, more cost-effective healthcare.
DeepMind Wants to Use AI to Transform Soccer (Wired)
The use of sensors, GPS trackers, game theory and computer vision tracking of both players and the ball is enabling Deepmind to help teams spot patterns and identify strategies in the reams of data they're collecting.
The Pentagon Inches Toward Letting AI Control Weapons (Wired)
Robots and drones are introducing scenarios too complex and fast-moving for humans to make every critical decision and the Pentagon is shifting its approach to AI to adjust.
Featured Articles on AI
AI Adoption in the Enterprise 2021 (O'Reilly Radar)
Interesting survey data from 3,500+ professionals on AI adoption, challenges, maturity, techniques, tools and risks.
Under the AI Hood: A View from the RSA Conference (VentureBeat)
AI and ML are often touted as crucial IT tools for automated detection, response, and remediation. This summary of the recent RSA Conference provides good insights on AI and ML cybersecurity use cases.
Case Studies of Successful AI Startups (VentureBeat)
Well-funded, venture-backed companies are targeting industry segments like insurance (Lemonade), medical equipment (Butterfly), manufacturing (C3.ai) and autonomous vehicles (Mapillary).
Featured Resources and Blog Sites
The Google AI blog provides interesting and detailed insights from Google's AI development efforts.
BAIR - Berkeley Artificial Intelligence Research Blog
The Berkeley Artificial Intelligence Research (BAIR) highlights the cutting-edge AI and ML research taking place at the university.
The Facebook AI blogs chronicles Facebook's use of AI in its social media platforms, AI research and open-source projects
50 interesting companies that are using AI, ML, NLP or vision processing in ways that are fundamental to their operations.
Featured News and Information Sites
Articles on machine learning, data science, Big Data, analytics, and AI.
The AI section of the Forbes website has good articles and business case studies on the use of AI.
Big Data Made Simple (BDMS) is a news and information site covering the Big Data, Data Analytics, BI, Artificial Intelligence, Machine Learning and Data Science landscape.
About IIA
IIA is the industry's leading source of insights and advisory services for companies transitioning to data-driven decision-making and advanced analytics. IIA continuously seeks out insights, information and experts to elevate our client's and our community's analytics expertise through two service lines. IIA's Research and Advisory Network (RAN) provides clients with access to the world's largest analytics-focused expert network; a resource designed to accelerate analytics teams' progress against their projects and initiatives. IIA's Analytics Leadership Consortium is a closed network of analytics executives from diverse industries who meet to share and discuss best practices, as well as discover and develop analytics innovation, all for the purpose of improving the business impact of analytics at their firms. IIA's family of analytics assessments provide actionable, diagnostic insights for organizations looking to maximize their analytics performance.