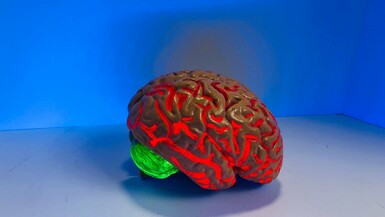 I spend a concerted amount of time each week scanning headlines about general analytics activities, interesting research, announcements of new Chief Analytics Officers (CAOs) and Chief Data Officers (CDOs), client news, and emerging trends. One theme that has been generating increased attention the past two to three years is support for state and city governments to embrace data and analytics to not only improve efficiencies but also enhance the overall livability of the area.
One of the early forces behind this new way of governing is Data-Smart City Solutions based at the Ash Center for Democratic Governance and Innovation at Harvard Kennedy School. According to its website: "Data-Smart City Solutions is working to catalyze adoption of data projects on the local government level by serving as a central resource for cities interested in this emerging field. We highlight best practices, top innovators, and promising case studies while also connecting leading industry, academic, and government officials..." Currently, there are 16 communities across the country participating in this network.
Additionally, the State Chief Data Officers Network based within The Beeck Center for Social Impact + Innovation at Georgetown University in Washington, D.C. focuses on state level leadership that connects data leaders and exudes a similar mission: "data is a strategic asset and they have great potential to unlock it for public good -- for example to integrate data to better serve high need safety net users or to respond more quickly to natural and public health disasters…" Currently, there are 25+ state CDOs or equivalent across the country.
Over the course of 2020, I will be writing a blog series that focuses on different cities and states that are part of the Data-Smart City Solutions, State Chief Data Officers networks or areas that are just getting started defining a civic CDO role. I will highlight what the role entails for a given region and some of the exciting projects that are taking place across the country because who doesn't like to hear about different applications and use cases for analytics? And what I find refreshing about this news and content is that it's positive, it's all about collaboration and helping one another solve problems to make the cities that we live in a better place. What's successful in Los Angeles can easily transfer to New Orleans if that city is facing a similar issue. These networks provide a new way of thinking about issues and coming together to solve them. For cities and states that do not have an analytics leader, it may give local leadership inspiration to think about the significance this role could play on many different levels.
Do you live in a Data-Smart city and if so, do you know about your city's data and analytics activities?
Congratulations to these recently appointed CDOs: Matthew Rensch, Iowa's first CDO, Drew Dilly, Wyoming's first CDO, and Tammy Roust, Illinois' new CDO.
Lise Massey is the Program Manager for IIA's Analytics Leadership Consortium (ALC) and has been with IIA for six years. The ALC is a closed network of senior analytics executives from diverse industries who meet to share and discuss best practices, as well as discover and develop analytics innovation, all for the purpose of improving the business impact of analytics at their firms. Prior to IIA, Lise spent over 10 years designing, managing, and leading media analytics programs for a diverse portfolio of clients and has experience in many aspects of program and project management, account management, strategic and tactical planning, business development, and training. Lise is a graduate from the University of Oregon.
You can view more posts by Lise here.
Follow IIA on LinkedIn, Twitter and Facebook for more updates.