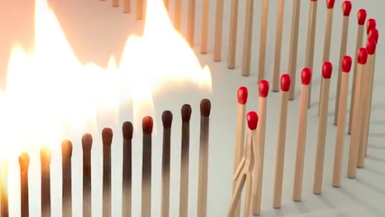 At the beginning of the year, I mapped out several of the key topics that I wanted to cover in this blog series – I wanted to highlight some of the innovative analytics projects civic analytics leaders were conducting and how it may benefit and inspire the private sector. Last month, I shared the successes San Francisco experienced with upskilling its workforce to become more data fluent by designing and running its own Data Academy. March had been earmarked to research the various ways cities and states utilize analytics and technology when it comes to managing natural disasters and/or infectious diseases.
The timing (unfortunately) aligned with the WHO officially declaring COVID-19 a global pandemic on March 11, 2020. Health officials and civic leaders had already been utilizing a variety of analytics tools, data, and techniques to identify outbreak clusters to try and quell the spread of the virus. From identifying and mapping cluster areas to detecting and managing those infected, advanced analytics has been playing a significant role and below is a brief overview of some of the activities taking place.
Geographic Information Systems (GIS) Data
Data Visualization
Natural Language Processing (NLP)
Drones and Facial Recognition
AI Temperature Sensors
Robots

As this all unfolds, it will be interesting to see the lasting impact of these technologies. Will we be safer and more resilient in the future? What lessons will we have learned to better manage a virus at this scale? Looking at the financial crisis from 2008, FinTech certainly experienced stricter regulations and deeper scrutiny of algorithms and models but what will this mean for the travel, hospitality, retail, and healthcare industries? Time will tell... In the meantime, be safe, be well, and do your best to take care of your community as we are all in this together.
Image Source: https://news.artnet.com/art-world/artists-viral-match-video-coronavirus-1805979
Congratulations to these recently appointed CDOs -- sending good thoughts your way as you tackle an entirely new challenge with COVID-19: David Partsch, Pennsylvania and Joshua McGee, Arkansas.
(updated April 7, 2020 to include additional links to publicly available dashboards)
Lise Massey is the Program Manager for IIA's Analytics Leadership Consortium (ALC) and has been with IIA for six years. The ALC is a closed network of senior analytics executives from diverse industries who meet to share and discuss best practices, as well as discover and develop analytics innovation, all for the purpose of improving the business impact of analytics at their firms. Prior to IIA, Lise spent over 10 years designing, managing, and leading media analytics programs for a diverse portfolio of clients and has experience in many aspects of program and project management, account management, strategic and tactical planning, business development, and training. Lise is a graduate from the University of Oregon.
You can view more posts by Lise here.
Follow IIA on LinkedIn, Twitter and Facebook for more updates.