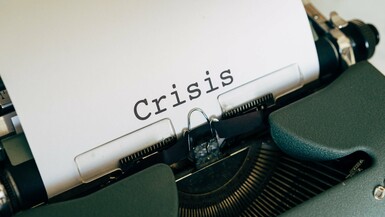 As I write this blog, we are deep into the ongoing COVID-19 crisis and lockdown. At IIA, we've been tracking the impacts that analytics and data science organizations have felt thus far. You can track our regular COVID-19 impact survey updates, executed jointly with Burtch Works, at this link.
This whole mess has had me thinking about what type of analytics leadership is required to weather the storm. I'll cover one angle in this post that relates to an often-missing layer within today's analytics and data science organizations – a Chief Data Scientist who remains focused on the technical as opposed to management.
Be Thankful We Now Have Analytics Executives
At the time of the last major crisis in 2008, the presence of senior analytics leaders was spotty at best and the term "data science" effectively did not exist. Organizations in industries with a long history of analytics, such as finance and insurance, had at least VP level analytics leaders. However, the concept of a Chief Analytics Officer was barely on the radar and most had not yet even considered such a position.
Today, most large organizations have a Chief Analytics Officer or equivalent who has, at minimum, access to the table, if not a seat at the table. This is enabling analytics and data science to be injected into the most senior level of crisis discussions. By considering analytics early and as a core part of the crisis response, organizations are further cementing the fact that analytics and data science are now mandatory. I have not heard of a single company that has not embraced analytics as part of its crisis response. That's great news!
Addressing This Crisis Requires More Than Executives
There has been massive focus in recent years on analytics and data science executives. Similarly, there has been substantial focus on the analysts and data scientists that get all of the work done. Both levels are absolutely required if success is to be achieved. Executives set the priorities and make the call as to what analytics are most needed. The hands-on resources then get to gathering data, coding, and delivering the analytics. A COVID-19 response will be more effective if it can make use of a strong existing foundation and set of processes to do this.
Is there an important layer or role missing? A CAO will necessarily be drawn into the politics and ever-changing priorities at the corporate level. While a CAO may be able to prioritize and request important analytics, that person won't realistically be able to directly manage the execution of those requests during the crisis. In reality, a CAO can't directly manage everything even in good times. The crisis will prove to many the folly of trying. After all, a CAO is senior management, not senior execution. What is the best way to span the gap?
Chief Data Scientists To The Rescue??!!
Early CAOs came from the trenches coding and building models. Their subject knowledge was primary and executive skills somewhat secondary when it came to winning the job. Today, even technically adept CAOs are expected to be top rate executives and managers as well. This means that technical leadership needs to be shared with someone else. This is where senior technical roles, such as a Chief Data Scientist, come into play.
Chief Data Scientist roles should be filled by people with a lot of experience and success who want to remain hands-on and are still up to date on the gory details of an organization's data and analytical approaches. Being among the most experienced and battle tested of the organization, such a person can be the critical ingredient in translating the CAOs directions into effective action. They are capable of leading a project team as it navigates the ever-changing needs and various unexpected barriers that arise during an analytical effort.
Does Your Organization Have All The Roles It Needs?
As analytics and data science organizations continue to evolve, we'll continue to see history repeat itself as our field borrows concepts that have been crucial to the success of other fields. For example, technical fellows in the engineering world have existed for decades and help fill the exact same need that a Chief Data Scientist fills. Namely, bridging the gap between management and strategy on one side and the execution of specific projects on the other.
If your analytics and data science organization already has senior technical roles like a Chief Data Scientist to help drive the execution and implementation of projects, you will hopefully find that responding to the crisis goes a little more smoothly than what you hear happening elsewhere. If you don't yet have such roles, then examine the pain points you experience in your crisis response and you may find that creating the roles will be a huge help moving forward.
Originally published by the International Institute for Analytics
Bill Franks, Chief Analytics Officer, helps drive IIA's strategy and thought leadership, as well as heading up IIA's advisory services. IIA's advisory services help clients navigate common challenges that analytics organizations face throughout each annual cycle. Bill is also the author of Taming The Big Data Tidal Wave and The Analytics Revolution. His work has spanned clients in a variety of industries for companies ranging in size from Fortune 100 companies to small non-profit organizations. You can learn more at http://www.bill-franks.com.
You can view more posts by Bill here.
Follow IIA on LinkedIn, Twitter and Facebook for more updates.