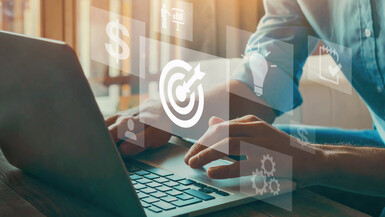 Read below for a roundup of interesting sites, resources, and articles from around the web, curated and contextualized by unbiased analytics experts at IIA. Highlights include a research study on AI-driven KPI creation, an article on how to choose a data lake format, and a blog on the state of open data across the world. Follow us on Twitter and LinkedIn to receive daily updates on IIA content and curated content as it becomes available.
Featured Articles on Analytics Strategy
Choosing a Data Lake Format: What to Actually Look For (ODSC)

The article discusses different data lake formats like Delta Lake, Hudi, Iceberg, and QBeast. It emphasizes that the primary purpose of a data lake should be prioritizing integrations over direct querying and advocates for making data lakes compatible with a broader ecosystem of analytical tools to leverage their specific query capabilities effectively.

The Internet of Moving Things: How to Deploy IoT on the Move (Network Computing)

The article discusses the challenges and considerations in deploying IoT for moving objects such as drones, autonomous vehicles, and truck fleets. Unlike fixed IoT devices, moving IoT requires special network design and integration. Security, data transfer, and network automation are key concerns for effective deployment.

Featured Articles on AI
Improve Key Performance Indicators With AI (MIT Sloan Review)

The article presents findings from a global research study on AI and business strategy, showing that organizations using AI to improve or create Key Performance Indicators (KPIs) gain more business benefits than those relying on human judgment. AI-informed KPIs lead to greater efficiency, financial benefits, and alignment with organizational objectives. The ICE framework (Improve-Create-Establish) helps leaders enhance strategic metrics with AI, resulting in improved customer experiences, reduced costs, and more effective responses to market changes.
Where Are All the Women? (Yennie Jun | Medium)

A comprehensive study of LLMs' biases in generating historical figures reveals a lack of representation for women and a focus on Western figures. The article delves into language, geography, and professions, emphasizing the importance of recognizing and addressing biases in language models.
A Beginner's Guide to Prompt Engineering (ODSC)

Learn about prompt engineering, a crucial technique for guiding the output of text-based large language models (LLMs) like ChatGPT and Google's Bard. Discover how to define clear objectives, provide specific instructions, and use context to enhance the quality and relevance of generated text.

Featured Articles on Data Science
Global Data Barometer: What's the Current State of Open Data in the World? (Towards Data Science)

This article discusses the book "Beyond Transparency" which discusses open data policies in cities, highlighting the positive impacts of accessible datasets on transparency, innovation, and citizen participation. The book delves into case studies from the early 2010s, demonstrating how open data fosters a more accountable government and encourages civic engagement.
Layers of Data Quality (Towards Data Science)

The article explores data quality issues in the context of generative AI and LLMs. Various companies offer solutions for data quality problems, addressing different aspects like anomaly detection, uniqueness, and consistency. The focus is on identifying root causes of data quality issues and improving the systems that produce, transform, and use data.