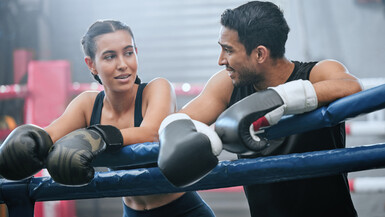 Analytics leaders face numerous decisions in their multi-faceted role, as described by IIA. To excel, we've observed these leaders are at their best when they possess these six core mindsets:
Enterprise Mindset: Aligning vision and strategy with business goals.
Evangelist Mindset: Connecting analytic insights to real business problems and terminology.
Change Agent Mindset: Fostering a data-driven culture with tenacity and courage.
People Mindset: Attracting and retaining top talent and motivating teams with emotional intelligence.
Growth Mindset: Embracing humility in their role.
Analytics Mindset: Possessing a passion for data and analytics.
At IIA, we support analytics leaders navigating large, complex organizations with legacy processes. This entails enacting organizational change while staying updated with rapidly changing technology and building teams in a competitive talent market.
That is no small undertaking.
What's more – and often missed – is being an enterprise analytics leader can also be lonely, especially if you are the first in your company with this title and responsibilities (still a common occurrence in this space). Trust-building may be necessary, given the potential unhealthy relationships between the business (demand side) and analytics team (supply side). Decision-making can be challenging, as finding someone within the organization to bounce ideas off might prove difficult. Team members may lack relevant experience, and biases from others in the organization could hinder the process.
These decisions rarely have clear-cut answers, as the "right" solution depends on the nuances of your organization, despite some best practices.
Analytics Leaders Need a Partner
In a recent conversation with an analytics leader, he emphasized the value of a "sparring partner" when facing difficult decisions without immediate solutions.
In my mind, the term "sparring partner" evokes images of boxing, and "Eye of the Tiger" starts playing in the background. Since 90% of my knowledge about boxing comes from Rocky movies, I did a little research. Here's what ChatGPT has to say: "A sparring partner serves as a training companion, providing a challenging and interactive environment for practitioners to test their abilities." Sounds about right to me.
If you're like me, prompting ChatGPT can send you down the rabbit hole, so I watched some videos by professional mixed martial artists. One that stuck out to me, called "7 Tips to be a Good Sparring Partner," said you shouldn't "sweep the leg at the knee" (not helpful to this article) and it's essential to provide your partner with a challenge (very helpful to this article). As a sparring partner, you're not there to merely go through the motions. You are there to help the other person get better – and the only way you get better is to be challenged.
If boxing or mixed martial arts isn't your thing, we can extend this analogy to just about any sport – tennis, basketball, soccer. Any sport where "iron sharpens iron."
Good athletes and leaders alike want to be pushed.
Good Partners Are Out There
Others have faced similar challenges and decisions as you, coming from various industries or regions. Though they may be hard to find amid the noise, good sparring partners do exist.
Certain individuals can provide unique insights into your decision-making process, particularly when seeking specific expertise that is hard to find.
One of our privileges (and passions) is connecting analytics leaders to sparring partners they might not have found otherwise—individuals who have experienced similar situations and triumphed. These are active practitioners and experts who have been in the trenches. They can offer practical guidance and tools, and help you see around the bend.
Here are just a few examples of insights from recent "sparring sessions" between data and analytics leaders in IIA's community and experts in our exclusive network:
Inviting a member of your legal team to join the innovation group exploring new technologies (e.g., Generative AI) can facilitate smoother implementation by involving Legal throughout the process. "Legal rarely gets invited to parties," so their inclusion is valuable.
When considering data literacy programs, fully utilizing your tool vendors can be advantageous. They likely have staff or materials to assist, as it is in their best interest for your organization to be data literate.
Becoming a true analytics team, rather than just a report/data provider, is a gradual process that may take years, not a quick switch or a change occurring over a few months. Engaging your leadership team and HR as committed partners throughout this journey is essential.
If you want to learn more about our Research & Advisory Network or how IIA can aid your organization in becoming more data-driven, we'd love to chat.