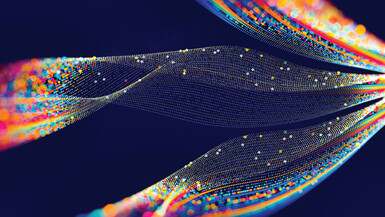 Read below for a roundup of interesting sites, resources, and articles from around the web, curated and contextualized by unbiased analytics experts at IIA. Highlights include a blog on ways to curb heavy data center consumption, key takeaways from Biden's executive order on AI legislation, and a piece utilizing AI for self-service analytics. Follow us on Twitter and LinkedIn to receive daily updates on IIA content and curated content as it becomes available.
Featured Articles on Data and Analytics Strategy
5 Ways to Rein in Data Center Consumption in 2024 (VentureBeat)
The escalating demand for data centers, driven by factors like remote work, streaming, and generative AI, has led to increased energy consumption and costs. In response to stakeholder pressures and rising expenses, a recent Gartner Research study reveals that 75% of organizations plan to implement data center sustainability programs by 2027. This shift in responsibility from CIOs to infrastructure and operations leaders seeks to enhance environmental performance. The article lists five strategies for organizations to curb data center consumption, emphasizing the need for sustainability to address environmental impacts, cost efficiency, regulations, corporate responsibility, and disaster resilience.
Governance for Smarter KPIs (MIT Sloan Review)
Dynamic, AI-enhanced Key Performance Indicators (KPIs) have the power to transform the way organizations gauge performance. This article discusses these smart KPIs which come in three categories: descriptive, predictive, and prescriptive. Effective governance is essential for evolving KPIs, involving a strong data foundation, organizational structures for KPI evolution, and trust in adaptable metrics.
How to Use Generative BI for Self-service Analytics and Fill the Data Literacy Gap (CDO Magazine)
This article covers "Generative BI", an approach to self-service analytics that allows business users to easily generate data insights without the need for writing SQL queries or extensive BI tool training. By using natural language processing capabilities, Generative BI empowers average business users to create dashboards, reports, and even complex SQL queries, as well as choose appropriate data visualizations. While there are challenges to overcome in reaching full conversational AI capabilities, the potential benefits of Generative BI in enhancing data-driven decision-making processes are substantial

Featured Articles on AI and Machine Learning
Three things to know about the White House's executive order on AI (MIT Technology Review)
President Biden has issued an executive order outlining sweeping AI rules aimed at enhancing AI safety and security. It mandates greater transparency from AI companies regarding how their models function and introduces labeling standards for AI-generated content. While the order emphasizes watermarking and standards, it falls short on enforcement details. Notably, AI developers will need to share safety test results that reveal national security risks, invoking the Defense Production Act. Experts see this order as a significant step forward, and it's expected to influence global AI policy.
US Regulatory Agencies Launching Reviews of AI (Cooley)
AI is reshaping the regulatory landscape in the United States, and the implications are far-reaching. Dive into the FCC's investigations into AI's potential for wireless networks and spectrum management, and its role in improving network resiliency and safeguarding consumers. Additionally, explore how the FEC is addressing concerns surrounding AI-generated political ads and the potential for new rules. It's a dynamic era for AI regulation, with government agencies responding to the evolving technology landscape in innovative ways.

Featured Articles on Data and Culture
How to Make Data Monetization Everyone's Business (MIT Sloan Review)
This webinar explores the critical need for organizations to convert their data into valuable financial assets. Drawing from the insights of experts Barbara H. Wixom, Cynthia M. Beath, and Leslie Owens, the session focuses on three key data monetization strategies: improving data management, integrating data into products, and creating data-based offerings. The session covers how to implement five sets of practices, establish a common data language, and measure the financial value of data investments.