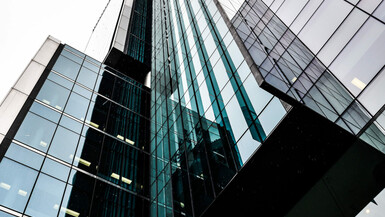 I've been feeling that there is a sea change happening in what organizations do with data, and I now have confirmation of it at several financial companies. I heard, for example, that JPMorgan Chase, the nation's largest bank by assets, established an "Intelligent Solutions" business unit to offer—among other things—products based on data and analytics to its customers. A job description for a position describes a "Senior Product Manager" in the unit:
The Senior Product Manager is a key executive in JPMorganChase Intelligent Solutions (JPMIS), possessing the entrepreneurial savvy & commercial instincts to innovate & manage JPMIS products across their entire life cycle…from conception through launch, growth and retirement. The Senior Product Manager is inspired by the Data Economy and the opportunity to create information-based products that reinvent business, change lives, and create new commercial value for the firm.
Then I heard that Barclays had established a similar unit called Information Business. Both companies seem to have the objective of monetizing data assets and using analytics to dramatically improve the customer experience in banking.
There are a lot of things one could say about this news. One uncharitable comment would be, "It's about time!" Consumer banking has been one of the notable underachievers in the analytics domain. They possess massive amounts of data on what we spend and earn, but don't do much with it to make customers' financial lives easier or smarter. Most of us are still puzzled about where to invest our money, whether we have enough for a particular financial goal, and how we might accumulate more. I for one would run to put my dough in a bank that could use my payments and asset data to give me smart recommendations on how to achieve my financial objectives.
There is also interest from another corner of the financial sector. Intuit, which knows a lot about personal financial transactions from its TurboTax, Quickbooks, and Mint offerings, is also apparently pursuing data products based on that information. The company bought LevelUp, a small company that provided data science and data product development services. One of the founders of LevelUp was Jonathan Goldman, the creator of People You May Know—one of the most successful data products ever—at LinkedIn.
From the announcement of the deal, it's apparent that data products are going to be prominent in Intuit's future:
As part of Intuit, we'll bring our passion, our expertise, and our know-how to build data products on top of Intuit's collective data of more than 45 million customers. Intuit's unique pool of data covers the financial spectrum – ranging from individual purchases and spending habits to business inventories, transactions, and trends. It's about leveraging the power of data to helping people and businesses save time and money, being an integral part of their success, and making meaningful changes in their lives. Together we will help transform Intuit's offerings across the board.
In addition to consumer data, Intuit also has a lot of small business financial data, and it's likely that some of it will also be used to create data products. A job description for a "Principal Data Scientist—Small Business Personalization" at Intuit certainly suggests this:
We are seeking a data science leader with a passion for creating fully integrated data products used by millions. The Intuit Partner Platform (http://ipp.intuit.com) team is creating a new customer-facing product driven by deep data analytics. You will be the data science leader for an agile, fast growing, highly focused team with the potential to fundamentally change how our Small Business customers, partners and developers do business together. You will start with deep, unique well of Small Business data, and help unleash its potential to provide true personalization.
So it's evident that financial services are going to be very interesting users of big data over the next few years. Of course, there will be important regulatory and consumer privacy issues to navigate. Intuit, for example, has always been quite conservative in its use of customer data, and I expect that will continue. The Intuit executive to whom these data products folks report is Laura Fennell, who also oversees the company's legal and privacy functions. That reporting relationship suggests that data privacy and ownership issues will be given a lot of attention.
It will also be important to figure out just how to make money from these data products. Should they be sold on their own, or bundled into existing software and services options? As with human financial planners, should the advice they provide be tilted toward financial products from the companies that offer them, or should they be objective and independent on a fee-for-service basis? Will they replace human advisors, or augment them? Many such product and process design issues remain to be solved.
Technology, data, and analytics have transformed other industries, such as retail, publishing, and entertainment. Computers have already revolutionized the transactional side of financial services. Now it appears they will also be adding higher forms of value in that industry as well. It's going to be fun to watch.
Originally published in WSJ's CIO Journal.