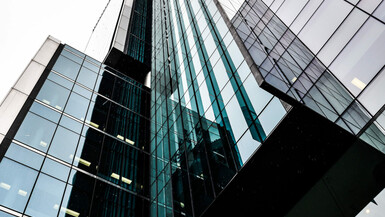 Not long ago, the role of Data Scientist was what most companies wanted to discuss with me in terms of roles they needed to understand and add to their organizations. Then, the role of Data Engineer became a big topic of discussion. In the past year, there has been a massive increase of attention being paid to yet another role that is still new enough that its title hasn't been standardized. This role is referred to by a range of names from Analytics Translator, to Analytics Catalyst, to Analytics Liaison, and more. I like Analytics Translator most, so I'll use that for the remainder of this blog, but there is no guarantee that another title won't win out in the long run.
How The Traditional Analytics Role Has Fragmented
Analytics professionals of the past served as the liaison between IT and business. Before the rise of big data, open source, and cloud technologies, analytics professionals typically handled an analytics process from start to finish. This included gathering and cleaning data, running models, and implementing and communicating results. While usually not as well-versed in business as the business team or as well-versed in technology as the IT team, analytics professionals managed to span the gap. As the complexity of today's big data and cloud environments grew, it became clear that the old approach needed to evolve to handle not just the complexity, but also the increased analytics demand, that is present today.
First, the technical work to wrangle and make data ready for analysis was passed in large part to data engineers who focus on getting the data ingested and available in whatever formats and on whatever platforms are required. This, in turn, allowed data scientists to then focus more effort on analyzing the data and less time on wrangling the data. It has been a good thing.
Today, another necessary split is occurring. Namely, with so many business problems coming at an analytics and data science team, it has been recognized that somebody needs to focus on filtering, scoping, and validating that the problems have sufficient business value. Much of the low hanging analytic fruit has been harvested. This means that today's business problems are often more complicated than in the past and also require more complicated deployment paths. An analytics translator can focus on the scoping and design, while data scientists remain focused on the analytical and modeling steps.
Who Makes A Good Analytics Translator?
When analytic translators are discussed, I am always asked who should be targeted for the role. I have seen people successfully move into this role from either a business or an analytics and data science role. The key is that the person must understand both the business and analytics perspectives very well. The critical need is to find someone with the right mix of business and analytical skills who can work both across and between the business and analytics teams.
The analytics translator role should specifically NOT be filled by a classic project manager (as I have seen tried in some organizations). Expertise in both the business and analytics domains is far more important to success than generic project management skills. An analytics translator must be truly able to fit in as part of both teams.
Another common question regards the level of the person in an analytics translator role. Following from the prior point, an analytics translator should be considered a senior role that will be filled by some of the most experienced (and expensive) members of the organization. This is not a junior role that is used as a stepping stone. Rather, the role is a destination that senior business or analytics and data science professionals can strive for as they gain substantial experience, demonstrate leadership abilities, and are ready to try something new. This is one reason a compelling name must be found for this role so that it sounds as important as it as. Most titles I've seen for the role make it sound like a junior, and possibly dull, support role.
The Next Hot Role Is Already On The Horizon
The classic analytics professional role has already broken into three parts: the analytics translator on the front end, the data engineer for the data work, and a data scientist to handle the analytics and modeling. There is one more role emerging quickly that you'll hear much more about in the near future. This is the role of an analytics application and interface developer to help with today's complex and integrated deployments.
This role is also a hybrid. In this case, someone who knows software and interface development, but who also understands analytics. This role helps modernize the end-to-end analytics development and deployment process by making the processes user friendly and well-integrated with other applications.
As you plan an organization that has any substantial size, now is the time to deploy analytics translators if you haven't already done so. This role is going mainstream quickly. The analytics application and interface developer role is currently present mostly within analytically mature organizations. However, expect to see that role also go mainstream over the next few years. Now is the time to hop on the analytics translator bandwagon to stay current as the role goes mainstream. However, it is still possible to get ahead of the curve in adopting the emerging analytics application and interface developer role.
Originally published by the International Institute for Analytics
Bill Franks, Chief Analytics Officer, helps drive IIA's strategy and thought leadership, as well as heading up IIA's advisory services. IIA's advisory services help clients navigate common challenges that analytics organizations face throughout each annual cycle. Bill is also the author of Taming The Big Data Tidal Wave and The Analytics Revolution. His work has spanned clients in a variety of industries for companies ranging in size from Fortune 100 companies to small non-profit organizations. You can learn more at http://www.bill-franks.com.
You can view more posts by Bill here.