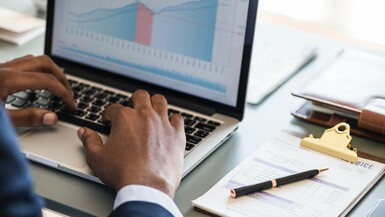 Lately I've had a lot of conversations with clients about the intersection of ethics and analytics. I've also been presenting on the topic at a number of conferences. The interest in ethics has exploded recently, driven in large part by the rise of artificial intelligence. One common question I get is what my top tip would be for a company to get started in becoming a leader in analytical ethics. I'll discuss my answer in this post: intentionality.
Why Is Intentionality So Important?
The reality is that most companies haven't historically had any formal programs and policies around ethics and analytics. There are certainly some hot spots, such as the privacy considerations surrounding sensitive personal data. But, ethics as an overarching theme simply hasn't been a focus or a priority. Rather, individual people or teams are left on their own to do what's right. This leads to spotty results and myriad risk points.
Being intentional about ethical analytics is critical specifically because it isn't something that has been given priority in the past. People just aren't used to thinking about ethics on a daily basis and formally addressing it in their ongoing analytics work. Like with any new habit formation, it takes attention and reinforcement to get a focus on analytical ethics to take hold and stick over time.
When people decide to start exercising and lose weight, those who end up being successful go to great lengths to schedule workouts, read nutrition labels, and pay attention to their food intake and exercise regimen. They force themselves to be intentional and focus on their eating and exercise because they haven't paid them enough attention in the past. Without a concerted effort to be intentional and remain focused, it is very easy to hit the gym a few times, have a few healthy meals, and then go back to the status quo. The same trap is easy to fall into when it comes to ethics and analytics.
What Does Intentionality Look Like?
Intentionality in pursuing ethical analytics is easy to describe, but hard to stick to. This is in part because ethics permeates the entire analytics process. There are ethical considerations around what problems to pursue, what data to use, proper application of model results, and how to monitor and maintain models. It isn't realistic to expect everyone involved in complex analytical processes to magically and organically start thinking about broader ethical implications. They must be guided by intentional policies and procedures.
There are a number of actions to help organizations be intentional about ethics that can pay big dividends. A few examples:
Add a section on ethical considerations to project charter templates

Include the legal team when assessing potential new uses of data

Form a cross functional committee of leaders from across the enterprise that evaluates ethically ambiguous situations and provides guidance

Establish clear policies (with punishments!) that show ethics is important and must be taken seriously

Have a process for people to safely and confidentially raise ethical concerns
That last point is a critical one. In a manufacturing environment, plants have safety cords or buttons throughout that will bring the entire facility to a standstill if pulled or pressed. Anyone seeing a safety concern is free to pull the cord to ensure that safety is always top of mind and that any safety concern is addressed before processes resume. Similarly, there should be a conceptual safety cord so that anyone who has a concern about the ethics of an analytics process can ensure the concerns are addressed before the project continues.
Taking The First Step
Making your organization's analytics more ethical can begin with a simple pledge to be intentional. As with exercise or any other habit change, publicly committing substantially increases the chance of sticking to the plan. Begin laying out policies supporting ethical analytics, begin reviewing projects for ethical concerns, begin having discussions about the ethical issues that have been uncovered, how they were addressed, and why. By intentionally focusing people on ethics, you're far more likely to make substantive progress. Simply having formal guidelines sent once via email from the legal team won't drive real change.
Not everyone who decides to exercise and eat healthily sticks to the plan. But, those who do overwhelmingly took the process seriously and were very intentional about how they went about it. For an organization to truly change and make ethics in analytics a priority, it must focus everyone on being intentional in thinking about, documenting, and addressing the ethical issues surrounding analytics every day.
Originally published by the International Institute for Analytics
Bill Franks, Chief Analytics Officer, helps drive IIA's strategy and thought leadership, as well as heading up IIA's advisory services. IIA's advisory services help clients navigate common challenges that analytics organizations face throughout each annual cycle. Bill is also the author of Taming The Big Data Tidal Wave and The Analytics Revolution. His work has spanned clients in a variety of industries for companies ranging in size from Fortune 100 companies to small non-profit organizations. You can learn more at http://www.bill-franks.com.
You can view more posts by Bill here.