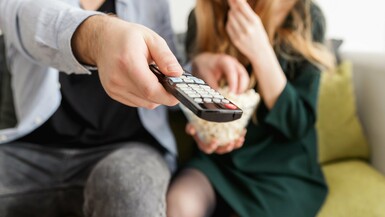 It wasn't long ago that the entertainment industry had virtually no information on the end consumers of its products. A studio would create a television show, which would then be transmitted over the airwaves or through a satellite or cable feed. Even the broadcasters had virtually no information on which consumers watched what content. Outside of high level ratings and survey data, the industry was in the dark ages when it came to customer analytics and insight and there was little opportunity for customer engagement of any kind.
THE FIRST WAVE: SET TOP BOX DATA
Less than a decade ago, cable and satellite providers began to collect and analyze "set top box" data in earnest. This data effectively captures every push made on a remote control so that very precise information on what each subscriber watched can be captured and analyzed. What shows do members of a household watch? Do they watch live or record it? Do they commonly watch programs more than once? Do they rewind frequently? Do they pause and finish later? A wealth of information suddenly became available and the best ways to use that information are still being determined even as a lot of value has been driven from it.
For a short time, this gave the distributors of content a huge and distinct advantage over the producers of the content. If a studio or network wanted to understand details about who was watching what, there was a full dependency on the distributors to get that information. And, naturally, that information comes at a price. There is also an inability to directly engage with viewers under this model, which limits how much impact the studio or network can have on customer engagement even as the level of customer insight increased substantially.
THE SECOND WAVE: VIEWING THROUGH APPLICATIONS
The producers of content changed the game again, however, over the past several years. Virtually all networks, as well as Netflix and other content producers, now enable customers to log directly onto their website or mobile app to watch shows. This development is huge since the content producer now has a direct relationship with the end consumer of its content and also has the ability to monitor what the consumer watches. This was simply not possible previously. It is not unlike how consumer goods manufacturers are now able to directly interact with consumers through their websites and social media instead of just through retail outlets.
Suddenly, an organization like AMC, HBO, or ESPN is able to actively monitor and track the viewing preferences of its customers. What combinations of shows are most popular? Which trailers do the best job of driving viewers to additional content? Which viewers are sporadic and which are highly engaged? The ability for a network to understand its customer base increased substantially through the user apps. Direct customer engagement also became possible for the first time.
THE NEXT WAVE: INTERACTIVE VIEWING EXPERIENCES
An emerging trend is starting to take hold that will once again take information and analytics up a notch in the entertainment industry. It will also potentially shift the power balance in favor of the networks and content producers as opposed to the distributors. This trend is that of a live, interactive viewing experience. Sometimes called a "second screen" experience, one of the most popular examples is from the AMC network.
One of AMC's most popular shows is The Walking Dead (I am actually a huge fan of the show). In the old days, AMC would have had no way to know I was a fan, let alone details on what characters I like best, which storylines I find compelling, and how I'd like the future of the show to unfold. Today, as AMC continues to up its Story Sync game, it is at the forefront of a new level of engagement, information capture, and (if they do it right) analytics. So, how does it work?
Viewers log on to watch a show live with the Story Sync app or website. Then, questions are posed, commentary from the show's creators is provided, and messages from sponsors are shown. As participants take polls, react to the action, and click (or not) on sponsor links, AMC is able to gather a treasure trove of information on the end consumers of its content. Not only does the information go beyond a focus group in terms of scale, but the same people can be tracked over time to see how opinions and preferences evolve as the show unfolds.
If used to its full potential, AMC and other networks will turn the Story Sync concept into one of the most successful customer engagement and insight programs in existence. As viewers provide input and the show adjusts accordingly, a new level of engagement is possible. Viewers start feeling like they are part of the show instead of just a viewer. All the while, those same viewers are providing powerful and detailed information about themselves through their interactions, which the networks can capture and analyze.
TAKING ACTION
Is your organization doing all it can to modernize your data collection and analytics processes? Barely a decade ago, networks like AMC had virtually no information on consumers. Today, they are able to capture information at a level not possible until very recently. AMC and others first had to see the opportunity and then also go after the opportunity. Not every initiative will work. But, with today's rapidly evolving technology and analytics capabilities, it is critical to continuously look for what is next.
Particularly if there is an area that was traditionally somewhat "dark" for your business when it comes to data and analytics, look around and see if there isn't something you could do today that would shine a bright light on the area for you. Just think about the analytics you could do with data such as that Story Sync provides as compared to what was possible just a few short years ago before set top box data came of age.