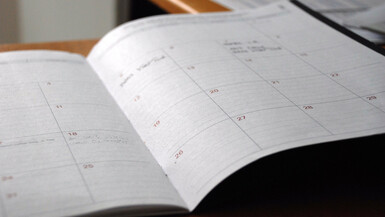 In the last several months I've been subjecting much of the world to my spoken thoughts on analytics. I've been to Europe (twice), Brazil (twice), Mexico, Argentina, Hong Kong, Chile, Canada, and various places in the US. One thing that has struck me as I travel around and talk to different companies is the incredible geographic variation in analytical approaches within the same company. You find some impressive analytical work going on at corporate headquarters, and then you discover that it's not present outside the home country—or sometimes it's vice-versa.
I'll give you a couple of examples. Take Tesco, for example. Based in the UK, it's the world's third largest retailer and has operations now in 13 other countries. With the help of consultants dunnhumby (in whom Tesco eventually bought a majority ownership share) the company pioneered the use of its loyalty card (ClubCard) data to target promotions to members. It's been a fantastically successful program, and is responsible in large part for Tesco doubling its UK market share since Clubcard was introduced in 1995.
However, there seems to be substantial variation across countries in whether ClubCard—or an equivalent program—is offered, and the extent to which data from it is used to target promotions. It's definitely not offered in the company's US Fresh & Easy chain, where loyalty programs are even somewhat disparaged on the website. However, Kroger is an aggressive user of the approach (and a part-owner of dunnhumby USA). I heard recently that Korea—where Tesco has a joint venture with Samsung in the Homeplus brand—is a big user of a loyalty card (Familycard) and the resulting data. I got blank looks when I mentioned Clubcard to a Tesco employee in the Czech Republic, although I suppose it could be a language problem.
Another example of dramatic variation is Banco Santander, the Spain-based bank that is now the world's eighth largest in terms of assets. Last year when I visited Spain, I was told by some consultants that Santander was pretty analytical there, albeit not the market leader in that regard. Brazil people told me they were rapidly catching up to Spain. Chile's not doing much. I heard in Mexico that Santander is quite aggressive on credit card analytics, basically emulating the very successful (in the US, at least) approaches of Capital One. I read recently that Santander is doing great work in Germany on credit scoring and automated loan decision models. I have yet to hear much going on with analytics at all at Sovereign Bank, the US bank that Santander owns. As far as I can tell, the only global approach to analytics at Santander involves risk management, a consistent approach to which is somewhat mandated by Basel II regulations.
Is this geographical variation good or bad? You could argue that it's somewhat necessary, since regulations and available information vary across the world. In Brazil, for example, there is no such thing as a credit score, which limits the ability to make loans on the basis of it.
But I'm guessing there is an opportunity to do more to standardize and collaborate around analytical approaches. In Europe (at Berlin's great Neues Museum) I ran into Giles Pavey, a dunnhumby executive who is "Head of Analysis." He told me he's spending lots of time spreading the analytical gospel around the world, particularly in the Far East. Maybe what we need more of is roles like his: "Analytical Ambassador."
In the August IIA Office Hours we heard about another example of global coordination. David Fogarty, our speaker, is the head of customer analytics (they call it "Customer Value Management") for CIGNA in Asia. David is based in Hong Kong, where he has a very small staff. But he operates a Center of Excellence (CoE) that has identified a set of analytical competencies around Asia in various "data labs." As we said in the Office Hours report: CIGNA's data lab in Taiwan concentrates on testing and learning, in China the data lab is focused on product optimization, and in Spain, which is the company's first market for a new private medical insurance (PMI) product, the data lab focuses on analyzing PMI. The learnings from each data lab are shared with the CoE in Hong Kong, which distills the findings and packages the key insights with the labs around the globe.
This is a neat model that I believe more organizations should emulate. I am sure that we will see many examples in the future of global management and coordination of analytics, but the time to start is now. There are great analytical capabilities out there to be spread and leveraged!