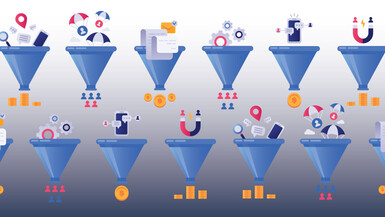 In 2018, Doug Laney (along with Gartner, Inc.) published Infonomics, a masterful book on how to monetize, manage and measure information as an asset for competitive advantage. This is a very important book for setting the course for how we understand data – and monetize it.
Monetizing data can mean (1) generating an internal return (e.g., cost savings), (2) the generation of a new revenue stream from a data-based product or (3) selling/leasing data. Doug notes that "the market opportunity for externally monetizing information, excluding data brokers and those primarily in the information product business, could be in the trillions of dollars (page 34).
I find it interesting that an expert notes that "the market for information operates in some respects like a black market with secret deals, devoid of publicity, off-balance sheet, and generally off the radar." New, emerging markets generally follow this path of friction and costly inefficiencies early on, before they become more transparent and efficient.
I am in line with Doug's views that the world needs Generally Accepted Information Principles (GAIPs) which include assumptions (information is an asset, the asset encompasses a broad range of data, it can be valued), constraints (the value of an asset will vary from one organization to the next) and principles (data should be inventoried, agreed upon quality standards like accuracy, completeness, timeliness, integrity, etc.) price/cost transparency).
As Doug notes, standards have long been established for physical assets that may represent a strong analog for the data industry to follow. However, in comparison, there are some unique inhibitors in the data industry:
Cataloguing and categorizing have been technically focused and poorly aligned with business needs,
The sheer complexity of business data is overwhelming to human analysts,
Organizations are often unclear about the extent of their data holdings or what it could be used for, and
The semantic meaning of data is misunderstood and lacks standards.
Further, Doug notes that a former chairman of the most influential body of professional accountants, AICPA, says that "the current accounting model [for data assets] is out of date… [it] is the accounting model of the industrial age. But we are no longer in the industrial age."
Finally, one of Doug's remarks that resonates with me is, "I anticipate robust industry markets for data, automatic information trading, and an economic fluidity for information approaching or even surpassing that of cash. This infonomics boom will lead to organizations finding unimaginably creative ways of harvesting or generating valuable information assets and marketing them."
I can't wait!