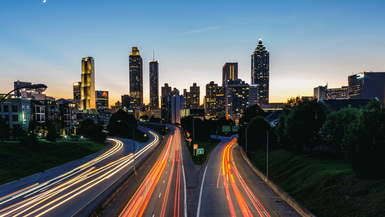 This fall IIA is bringing together some of the top analytics professionals from around the country to speak at the 2018 Analytics Symposium – Atlanta. These speakers are bringing unique case studies and discussions to this intimate group – discussions that would not be happening anywhere else. The peer-to-peer networking and knowledge-sharing format of the Analytics Symposium is also unique to other industry events.
Speakers, including Paul Ballew from Ford and Alex Barclay from Optum, will address some of the questions that IIA clients ask every day. From understanding why an analytics organization needs to increase their effectiveness to how to do it, attendees at Symposium will see these leaders share what worked for them and what didn't. They will learn techniques to execute at their own organization and have IIA Experts to connect with externally as they work through these changes.
Co-Founder Tom Davenport will also be in attendance this fall. He will be sharing the research that drove the writing of his new book, The AI Advantage. He will be sharing some of the insights he has written about and discuss the hype around AI. Jennifer Priestly, from Kennesaw State University, will also be speaking on the evolution of data science and how that plays into the technological advances in analytics and the development of the people who execute on them within organizations. These two presentations will be sharing how the analytics and data science industry will see its evolution unfold over the next few years.
This exclusive event, only open to IIA clients and analytics professionals, has limited space left. Attending IIA's Fall Analytics Symposium is a must this season. To learn more or register, click here!