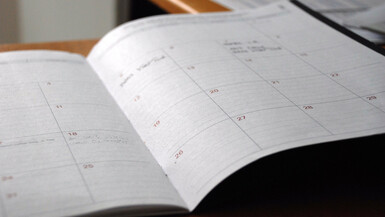 How will the adoption rate of applying analytics accelerate? Who in an organization might emerge as the primary driver? Will it only be the CEO? Analytics is certainly embraced in functions such as marketing for customer and prospect analysis and as risk management. Is it possible that the CFO function might emerge as a key driver? Professionals in finance and accounting possess a quantitative nature.
I have authored an IIA Research Brief titled "Trends and Visions of Analytics in the CFO and Accounting Function." It does not argue that the CFO's function will be a key driver, but it does describe trends in the CFO function and references studies that can lead one to concluding that the CFO function has the potential to drive change.
To read the full brief, you'll need to be an IIA member and can join here through the site, but the brief begins with this:
"The CFO finance and accounting function is evolving from its traditional role of collecting data, validating data, and reporting information to a more value-adding role of supporting analysis for decision making. Progress has been notable. However the upside potential is substantial.
"Trends demonstrating progress include the shift from profitability reporting of products and standard service-lines to the more encompassing view of customer profitability reporting using activity-based costing (ABC) principles. Another example has been development of strategy maps to report and monitor both financial and non-financial key performance indicators (KPIs). An additional example is a swing from traditional cost center budgeting and variances control toward driver-based rolling financial forecasts using predictive analytics integrated across business processes."
The vision of how finance can apply analytics takes these trends to much higher levels. The shortcoming of the trends just described is they only provide the answer to the first of three relevant questions that need answers to improve organizational performance. They only answer the "what?" question. For example, they answer questions like: What do things cost? Where do we make lose or money? Which customers are more or less profitable? How are our KPIs performing against their targets? Research referenced in this IIA Research Brief reveals that this is not sufficient.
The next two questions also need answers: "So what?" and "then what?" Organizations need a deeper understanding of the cause-and-effect relationships that drive results. They also need to include probability ranges of projected outcomes. The "so what?" questions requires analysis to determine the relevance of reported findings and where to focus. The "then what?" questions require additional analysis – predictive in nature – to assess the impact or result of decisions made based on the answers to the first two questions."
Are you on the finance team in your organization? Will you be taking a proactive approach with analytics in 2012?