This October we are bringing some exciting changes to IIA's Fall Symposium.
We'll be partnering with Georgian – a leading investor in data science and AI companies – and Embrase – the team behind some of the world's leading tech conferences – to produce an expanded event packed with amazing speakers and candid conversations.
With this partnership, IIA clients will have exclusive access to this unique and exciting event. The 2021 Virtual Fall Symposium will bring together enterprise analytics, data and IT teams and senior executives from scale-stage startups to collaboratively explore emerging technologies, building superb analytics and data products, successfully deploying AI solutions and building highly capable organizations.
We'll be running it on a new platform that encourages interaction and networking. IIA clients and invited guests will also be able to attend the ScaleTech Conference on October 5, 2021.
To learn more about the International Institute for Analytics, please visit the About section of our Symposium site.
We appreciate your continued support of this great event. We are hopeful that our in-person Symposia will return in 2022 and we look forward to seeing you (virtually) this fall!
– Team IIA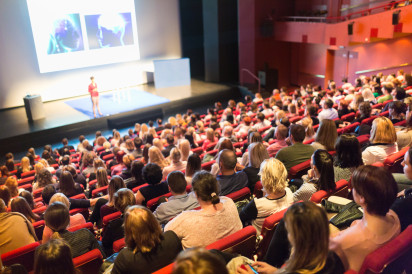 Current IIA Clients
As a client of IIA your organization has a select number of passes to the IIA Analytics Symposium.
Not An IIA Client?
Register your interest in attending the 2021 Virtual Analytics Symposium.