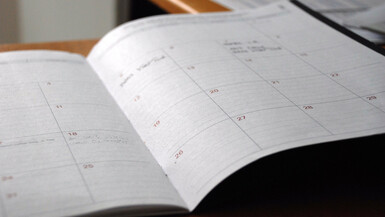 I'm in Europe on a "Leading with Analytics" tour sponsored by SAS, and facilitated by Harvard Business Review. So far we've been in Brussels and Paris (what Donald Rumsfeld called "Old Europe"), and Prague is next. While there may not be quite as much focus on analytics here as in the US, the field is clearly growing rapidly. Many executives seem quite interested in the potential for analytics to reshape their businesses.
But there are some clear differences between analytical emphases in the US and the European countries I've visited so far. To wit:
Financial services is the industry most focused on analytics, and banking is the specific sector that's most active. About half of the executives attending our programs have been in the financial industry.
Fraud and risk analytics seem to be more popular than other types, and more popular than in the US. These seem to be the primary focus of every bank attending our seminars. HSBC (a primarily Asian/European bank) has a major credit card fraud detection program that processes millions of transactions per day in real time.
Among the customer-oriented programs, retention seems to be the primary focus (rather than attracting new customers). Credit Lyonnais, for example, has a customer retention program that identifies customers at greatest risk of leaving, and those who probably have a relatively small share of their assets at the bank. They say the program has been very successful in reducing defections and increasing "share of wallet."
There is a greater interest in analytics among government executives. In both Belgium and France, the government agencies that oversee health care have a massive amount of data on patients and their conditions, and they are beginning to employ analytics to identify disease patterns and effective treatments. The worker's compensation system in Belgium is also using analytics. And fraud detection for government benefits is also a popular topic.
Pharmaceutical companies are embracing analytics, but mostly for clinical analyses rather than commercial purposes. Just before I left the USA I spoke at the Pharmaceutical Management Science Association conference in Savannah, which is primarily focused on commercial applications in pharma. Perhaps the more nationalized health care systems in Europe lead to less emphasis on marketing and selling drugs.
I've spoken with a couple of consulting firm executives at our events, and analytics doesn't seem to be quite as strong a focus yet among European consultants as compared to their US brethren. The European firms all seem to have business intelligence practices, but not one specifically devoted to analytics (as do IBM Global Services, Accenture, and Deloitte in the US).
Stay tuned for further posts about analytics in Europe—from Prague, Frankfurt, Copenhagen, Milan, and London!