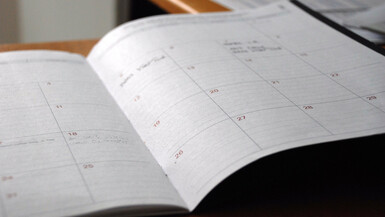 After another "Competing on Business Analytics" dinner sponsored by SAS and Accenture last night in Atlanta, what impressed me about analytics as a business resource is that it can support a very broad range of business strategies and conditions. Our two executive panelists were a great illustration of that range.
David Dierker is the Vice Chairman at SunTrust, an Atlanta-based bank that is clearly on the upswing despite difficulties during the financial crisis. Almost all big banks in the US are performing better, and SunTrust seems no exception. Dierker is responsible, among other things, for making the bank more analytical, and creating greater collaboration among the diverse analytical groups that are currently scattered across the organization. They've done good work, he says, in such areas as client and risk analytics, but they don't share approaches or ideas much, and until now analytics haven't been considered a strong corporate priority. But Dierker says the senior management of the bank is behind his efforts, and he sees a bright upward trajectory for both analytics and overall performance at SunTrust.
Dierker and SunTrust's situation contrasted strongly with that of Stuart Roesel of Earthlink, our other panel member. Roesel himself is doing fine; he's Director of Customer Insights, Analytics and Strategy at Internet access provider Earthlink. And the company itself is profitable and pays a dividend. However, its future is uncertain. Earthlink is primarily in the business of offering dialup Internet service, although it offers DSL too. You probably didn't dial an online connection to read this blog post, and increasingly fewer people are doing so. The portion of the stimulus that builds out and subsidizes rural broadband Internet service will take away more of Earthlink's business over time. The company has many fewer employees than it had several years ago. Some suggest that Earthlink is not actively pursuing new customers, perhaps in anticipation of a sale (its CEO has said the company is considering "strategic alternatives.")
But Roesel pointed out that the emphasis on analytics hasn't waned at all. Sure, there's been some consolidation of analytical and BI software, but important analytical applications—customer segmentation, churn reduction, promotion effectiveness analysis, attrition models, randomized testing—are solidly in place. Earthlink is undoubtedly making profitable decisions with analytics. Roesel argued that the company might not even exist today without its analytical focus. If Earthlink is on the sale block, one might argue that its approaches to customer analytics are more valuable than its technology and business model.
Whether your industry is headed up or down, analytics can play a major role in ensuring prosperity. If you are poised to grow, you'll grow faster and more profitably with analytics in your gas tank. If your offerings are on the decline, analytics can help to extend the life of a tough business.