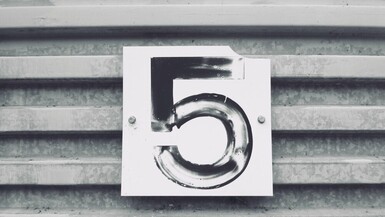 Last month I wrote about the impact and benefit of taking a human-centered design approach when designing new products and technology solutions. The topic was a slight shift from my focus on exploring different examples where the public sector is driving and leading analytics efforts but nonetheless it was an important concept for businesses and civic leaders to consider because human centered design can be used so broadly.
The next series of posts are going to focus on some of the exciting data and analytics work happening at the Federal level and I will dig into the Federal Chief Data Officer (CDO) Council and share a bit about what their mandate entails. For the next few months, I will take a look at a different federal agency represented on the CDO Council and highlight some of the critical projects taking place as well as the leaders that are paving the way forward. The intent and hope is that these stories and use cases will spark some inspiration and action for analytics professionals to take back to their respective organizations – whether it's in the public or private sector.
To get started, the CDO Council was formed in 2020 as part of the H.R.4174 - Foundations for Evidence-Based Policymaking Act of 2018 which focuses heavily on the proper use and management of data as well as codifying the role of the Federal CDO; after a quick review of the document, the term "data" was mentioned close to 300 times in the Act. The Council is led by the USDA's Ted Kaouk who was selected as the official CDO Chair in June 2020. Kaouk's ability to engage and lead cross-agency teams was lauded as a key capability and something that would be important as the CDO Council coalesced and started to work on joint activities.
Currently the CDO Council is made up of CDOs from 79 agencies. 79! In just over a year, the Council has made solid progress in terms of launching a public facing website, documenting its official charter which includes its authority, purpose, vision, goals, and the roles and responsibilities of member representatives. Given the breadth of agency representation and the unusual circumstances COVID-19 presented this past year, these accomplishments are quite impressive. And, interestingly enough, the Council has set a clear timeline for its existence and stated that it will sunset as an organization in 2025. In the meantime, some of the top focus areas include working groups that will tackle topics that are top of mind for IIA clients as well:
I see five key concepts from the CDO Council that are transferrable to any type of business focused on using data and analytics to make data informed decisions:
1. Establish an Internal Data and Analytics Council
o Ensure there's diversity in representation; while you don't want the group to be too large, it's important to include a range of functions across the organization (business leaders, legal counsel, HR, analytics), a mix of gender, race, age, and title/salary. Validate and test new ideas with this group to determine what's within the bounds of policies and standards and then working committees can be formed to bring in others to contribute their time and talents.
2. Network and Meet Analytics Leaders From Other Industries
o Exposure to other industries may provide inspiration to try something new in your industry; a business example might be a hotel chain that uses predictive modeling to manage reservations may inspire a hospital system to think differently about how it optimizes staffing, the OR schedule, or hospital bed availability. The 79 agencies that make up the CDO Council will have a lot to learn from one another whether it's Homeland Security, Veterans Affairs, the Department of Education, or the Environmental Protection Agency.
3. Define Your Data Strategy
o This is an important topic for IIA and many of our clients as people tend to jump right into creating a strategy without really knowing what it is or where they should begin. IIA has published a research brief on this very topic and it includes a 10-step framework that addresses the primary purpose of a data strategy which is "to solve questions about how to improve the availability, timeliness and quality of data."
4. Ensure Data Management and Governance Principles are in Place
o While many may view this topic as not as exciting as some of the other activities associated with data and analytics, it's important to have your house in order so data management and data governance are important foundational areas. Some excellent leaders that cover these topics include The Data Whisperer, Scott Taylor for data management (see this IIA webinar) and Peter Kapur for Data Governance (IIA paper forthcoming).
5. Create an Inventory of Upskilling Activities and Have a POV on Critical Skills Needed
o Data Literacy and Upskilling are hot topics, work with your L&D team to assess previous data and analytics trainings as well as discuss potential activities for both your data and analytics professionals and those that sit outside of the data and analytics function.
o IIA has worked with Valerie Logan on bringing data literacy to the forefront and you can check out this IIA webinar and blog detailing her perspective on what it means to be data literate and why it's such a critical skill.
o Here's an example from the CDO Council that provides a thorough inventory of data training and assets: https://www.cdo.gov/assets/documents/fds_data_skills_catalog.pdf
Stay tuned for my post in May which will look at a specific agency and highlight its remit, the CDO leader, and the focus of its data and analytics work.
Lise Massey is the Program Manager for IIA's Analytics Leadership Consortium (ALC) and has been with IIA for six years. The ALC is a closed network of senior analytics executives from diverse industries who meet to share and discuss best practices, as well as discover and develop analytics innovation, all for the purpose of improving the business impact of analytics at their firms. Prior to IIA, Lise spent over 10 years designing, managing, and leading media analytics programs for a diverse portfolio of clients and has experience in many aspects of program and project management, account management, strategic and tactical planning, business development, and training. Lise is a graduate from the University of Oregon.