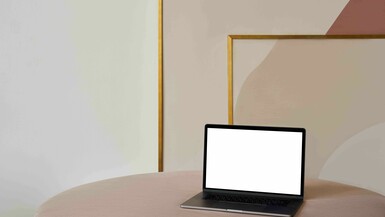 Here is a roundup of interesting sites, resources and articles from around the web, curated by IIA. May's edition features excellent articles on data literacy, creating a data-driven culture, quantum computing, documenting data science projects, the pitfalls of agile development and the keys to a successful digital transformation. There are also good articles on the application of AI in marketing, cancer detection and drug development. Follow us on Twitter (@iianalytics) and LinkedIn to receive daily updates on IIA content and curated content as it becomes available.
Featured Article from Analytics Leadership Consortium Newsletter
Each month, IIA's Analytics Leadership Consortium (ALC) publishes a newsletter featuring reviews of timely and relevant 3rd party articles. Here is one of the articles highlighted in a previous newsletter.
How to Build Data Literacy in Your Company

IIA's article summary:
There is a growing imperative that individuals, not just employees, are comfortable communicating with data as data is truly everywhere and becoming a part of everyday life. MIT Sloan senior lecturer Miro Kazakoff offered an interesting perspective: "Data literacy has always been a requirement in successful organizations. It's just that data illiteracy is more obvious now — or data illiteracy just causes more damage now than it used to." This article provides some tips on how to build a data literate organization as well as classifying different levels of skills from a data skeptic to a data enthusiast. View the full article here.
IIA Recommends:
Before you can really get started with an upskilling effort, you need to conduct a skills assessment to see where you need to focus your efforts and on what topics. Assessments can be conducted internally or you can look to external partners for support. For instance, IIA offers a suite of assessments including an Analytics Skills Inventory that provides a comprehensive analysis of an analytics organization's individual contributor skills to help the team with planning, resource allocation, and organization development.
Work with your L&D team to familiarize yourself with the corporate training schedule and look for opportunities to weave analytics and data skills into upcoming sessions or design standalone training activities to address specific skills and techniques.
Recognize and reward your employees for participating in training sessions that may push them outside of their comfort zone; for the non-analytics professional, data and analytics topics may be intimidating, and people may feel vulnerable that they aren't as knowledgeable on a given topic so try to put them at ease and encourage them to continue learning and growing for the good of the organization.
Of note, two IIA webinars on this topic include: Data Culture and Data Literacy (Samir Sharma and Drew Smith) and 7 Ways to Build the Case for Data Literacy (and What if You Don't?!) (Valerie Logan and Drew Smith)
Featured Articles on Analytics Strategy
Digitizing Isn't the Same as Digital Transformation (Harvard Business Review)
Good HBR article outlining why digital initiatives must not be confused with the fundamental business and culture transformation needed for success in the digital age.
Why Companies Aren't Data-Driven (Medium / Start It Up)
Most work is about control. This makes the pivot to data-driven decision making very difficult and requires role clarity around data ownership.
Understanding Design Docs Principles for Achieving Data Scientists (Towards Data Science)
Useful article on how to create effective design documentation for data science and analytics projects. Articles outlines 3 types of design documents (architecture, implementation, idea) and 5 principles for managing them.
Have We Taken Agile Too Far? (Harvard Business Review)
Agile is a highly effective tool, but can sometimes inhibit the careful thinking a breakthrough product requires. This article explores Amazon's "working backwards" approach to forming new product ideas.
Featured Articles on Analytics Leadership and Talent
How CEOs Can Lead a Data-Driven Culture (Harvard Business Review)
Tom Davenport and Nitin Mittal highlight the importance of CEO leadership in creating a data driven culture.
5 Online Courses I Took as a Self-Taught Data Scientist (Better Programming)
This is a good overview of five online course for building data science skills.
Featured Articles on Data and Analytics Technology
Why Quantum Computing Will Change Life as We Know It (Fast Company)
A good overview of quantum computing and potential applications including logistics, pharmaceutical development and portfolio modeling.
Open-Sourcing Metaflow, a Human-Centric Framework for Data Science (Netflix Technology Blog)
Metaflow is an open source data science development framework developed by and widely used by Netflix. It is designed to help data scientists build, improve, and operate end-to-end workflows independently, focusing more on data science, less on engineering.
Featured Articles with Analytics Uses and Case Studies
10 Ways AI And Machine Learning Are Improving Marketing In 2021 (Forbes)
This article summarizes 10 ways AI and ML are impacting how marketing gets done.
This AI Could Help Wipe Out Colon Cancer (Wired)
Medtronic's new GI Genius, recently cleared by the FDA, leverages AI to help doctors identify precancerous polyps.
Creating Valuable (and Trusted) Experiences With Digital Personas (MIT Sloan Management Review)
The underlying technology creating Deepfakes can also be leveraged to build positive customer experiences.
The Records That May (Or May Not) Fall In A 17-Game NFL Season (FiveThirtyEight)
As the NFL moves to a 17-game season, many it means that sooner or later, single-season records set during the 16-game era are doomed to fall including yards passing, passing TDs and yards rushing.
Facebook Claims AI Can Predict Drug Combinations to Treat Complex Diseases (VentureBeat)
Facebook has released an AI model capable of predicting the effects of drug combinations, dosages, and timing. The model could accelerate the process of identifying combinations of medications and other treatments.
Featured Articles on AI
State of the Art Models in Every Machine Learning Field 2021(Towards AI)
This article catalogues the best AI models for different applications including image classification, object detection, time-series data and NLP.
The AI Reliability Paradox (Towards Data Science)
A good reminder to plan for mistakes and errors in all of your AI systems, regardless of their initial performance.
NFTs and AI Are Unsettling the Very Concept of History (Wired)
Interesting article on how disruptive innovations like non-fungible tokens (NFTs) and artificial intelligence may mean for archives and our ability to catalogue human history and culture.
Featured Resources and Blog Sites
Building a Foundation for Resilience Through Enterprise Modernization
This is a good white paper from ThoughtWorks and Harvard Business Review on the need for modern IT systems and processes and how to build the investment case.
The AI 100 is CB Insights' annual list of the 100 most promising private AI companies in the world. Companies featured on the 5th annual list are working on solutions including AI transparency, climate risk, virus modeling, and more.
David McCraney was a keynote speaker at IIA's 2021 Spring Symposium. You Are Not So Smart features David's blogs and podcasts about how people think with a focus on their self-delusion, confirmation bias and self-enhancing fallacies.
Alistair Croll served as master of ceremonies at IIA's 2021 Spring Symposium. His new book, with co-author Emily Ross, explores how innovative companies "subvert the system" by finding and exploiting loopholes in how we share, discover, and act.
Featured News and Information Sites
The AI section of MIT Technology Review has great articles on advancements in AI and ML.
AI Business features the latest AI news and articles about the practical application of AI, ML and analytics.
Analytics Insights features news and insights on business intelligence, analytics and data management, including Big Data, IoT, cloud computing, and more.
About IIA
IIA is the industry's leading source of insights and advisory services for companies transitioning to data-driven decision-making and advanced analytics. IIA continuously seeks out insights, information and experts to elevate our client's and our community's analytics expertise through two service lines. IIA's Research and Advisory Network (RAN) provides clients with access to the world's largest analytics-focused expert network; a resource designed to accelerate analytics teams' progress against their projects and initiatives. IIA's Analytics Leadership Consortium is a closed network of analytics executives from diverse industries who meet to share and discuss best practices, as well as discover and develop analytics innovation, all for the purpose of improving the business impact of analytics at their firms. IIA's family of analytics assessments provide actionable, diagnostic insights for organizations looking to maximize their analytics performance.