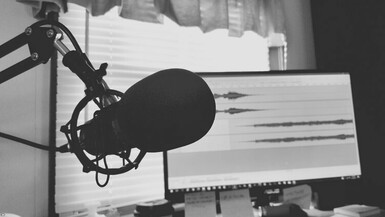 Leading Analytics: Series Launch
Successfully leading an analytics function inside a modern enterprise is no easy feat these days. But it's also never been more satisfying. Just ask any of the experienced Chief Analytics Officers (CAOs) and Chief Data Officers (CDOs) we spoke with in Season 1 of IIA's Leading Analytics Podcast, and they'll tell you that the secret is…well…no longer a secret: enterprises of all shapes and sizes are past exploring how data and analytics can transform their businesses. The organizations at the front of the maturity curve are actively exploiting every opportunity they can. I know, tell me something I don't know.
Understanding this new class of analytics leader who sits center stage in captaining this journey is the focus of this blog series.
"Think of what I do as an analytics leader in startup business terms. In my first year here, I quietly tin-cupped my 'seed round' of support from two business leaders who didn't need any convincing to invest in analytics capabilities. We more than proved ourselves last year, and now in my second year, I'm in front of senior leadership asking for my 'Series A' funding round to establish our capabilities for enterprise-wide use. The focus on what data can do for us is now everywhere inside our organization…everyone wants some. The sheer variety of the role is bewildering at times."
This quote from an experienced CAO conveys just how broad, yet still evolving the data and analytics leadership role has become inside complex organizations like Deere, McDonald's, CIGNA, Cleveland Clinic and many others. An ordinary day has analytics leaders conversing in quantitative methods and modeling, cutting-edge technologies, project management, resource allocation, budgeting and good old fashioned business problem solving….often all before lunch.
Although analytics as a role and function has been around since the 1950's, the stakes and level of performance are accelerating at an increasing rate. All of the Season 1 guests are proof that the data and analytics function is here to stay. The more important question now is what leadership skills are needed for the next era of analytics adoption.
With ten years of experience working directly with analytics leaders and their teams, no organization is better positioned to reflect on the critical ingredients of success than IIA. In this blog series we'll synthesize our findings taken from intimate conversations we conducted in late 2020 with analytics leaders from some of the world's most iconic brands.
Some of the questions we address are:
What are the most important attributes of a successful analytics leader?
What is the best career path?
What background and experience mix leads to success?
What does success look like, and how should the definition change over time?
How should progress be measured, and what are the most important metrics to track?
When do you know it's time to move on when your efforts aren't being embraced by the corporate culture?
What moments are accomplished leaders most proud of? (you might be surprised by the answers we've heard)
How to keep up with the shifting technology landscape?
We also chatted with members of the next generation of data and analytics professionals coming out of college and graduate programs to understand their career expectations, tool preferences and expectations of the future state of data science and analytics.
The extreme dislocations of 2020 made past experience obsolete and drove all enterprises toward data and analysis that could be trusted. That trend, in turn, put a high premium on experienced leaders and their teams who provided data-driven clarity in a time of confusion. Stay tuned for more on those inspiring stories.
You can listen to the Leading Analytics Podcast here, or on your favorite Podcast platform.