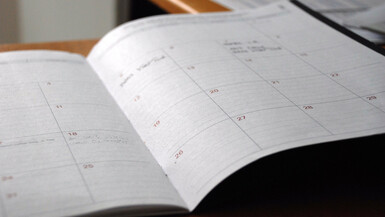 Portland, Ore. (Dec. 11, 2018) – International Institute for Analytics (IIA) leaders Bill Franks, Tom Davenport and Bob Morison revealed their list of 2019 analytics predictions and priorities for data-driven enterprises. Pressing topics include ethics, unique data, artificial intelligence, security, model deployment, and organizing talent.
IIA Chief Analytics Officer Bill Franks, Co-Founder Tom Davenport, and Research Advisor Bob Morison hosted a lively discussion about six analytics opportunities and threats approaching in the upcoming year, as well as how to get ahead of them. The three also authored the accompanying white paper, 2019 Analytics Predictions and Priorities.
"Our predictions come from the perspectives we encounter every day from IIA's clients, partners, and Analytics Expert Network," said Franks. "The corresponding priorities are designed to help analytics leaders prepare for and adapt to each prediction."
IIA's six analytics predictions for 2019 are:
1. Increasingly intense focus will be placed on the ethics of analytics
2. Data continues to gain strength as a differentiator
3. The artificial intelligence arms race will expand in fraud and cybersecurity
4. Analytics and artificial intelligence teams merge into one organization
5. Model deployment rates become a big issue
6. The ascension of citizen data scientists and business analysts accelerates
Watch the webinar or read the white paper for detailed insights into each prediction and guidance for leaders to incorporate the changes ahead into their 2019 plan.
About IIA
The International Institute for Analytics (IIA) is an independent research and advisory firm for organizations committed to accelerating their business through the power of analytics. Co-founded by Tom Davenport and CEO Jack Phillips, IIA works across a breadth of industries to uncover actionable insights from its global network of analytics practitioners, industry experts and faculty. IIA's research clients gain access to on-demand consulting, an extensive research library, faculty-moderated executive roundtables and expert network of practitioners. IIA also provides analytics assessments designed to optimize performance in the new data economy. For more information about IIA, its services and how you can become a member visit http://www.iianalytics.com.