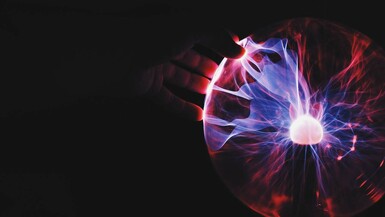 Here is a roundup of interesting sites, resources, and articles from around the web, curated by IIA. July's edition features several interesting articles on applying "product thinking" to analytics. This is one of IIA's five differentiators for advancing analytics maturity (read the eBook). There are also interesting articles on establishing an automation center of excellence, unlocking an organization's hidden talent, the emergence of the data mesh, and how to get the most from a remote workforce. Follow us on Twitter (@iianalytics) and LinkedIn to receive daily updates on IIA content and curated content as it becomes available.
Featured Article from Analytics Leadership Consortium Newsletter
Each month, IIA's Analytics Leadership Consortium (ALC) publishes a newsletter featuring reviews of timely and relevant 3rd party articles. Here is one of the articles highlighted in a previous newsletter.
The Sexiest Job of the 21st Century Isn't "Sexy" Anymore
IIA's article summary:
Credit (or blame) IIA co-founder Tom Davenport with tagging Data Science as the sexiest job of the 21st century. While this term was extremely effective at bringing Data Science into mainstream business thinking, too few folks took the time to really understand the role, creating preconditions for the role to never be able to meet the unrealistic expectations. This article highlights some of the areas where the gap between image and reality is greatest. View the full article here.
IIA Recommends:
Continue to clarify and recalibrate what a Data Scientist does at your firm in the hiring and promotion process since there is so little standardization across the practice.
Data Scientists are expected to perform such a wide array of tasks, from statistical analysis to visual communication, so you will need to support them with team members that complement their skills, and you will have to invest in developing their gap areas.
Clarify with those in your organization that this new talent, while highly educated and likely very experienced (and possibly more expensive than wished for) is not an instant fix, and like all coworkers needs time to get up to speed.
Featured Articles on Analytics Strategy
The Product Management Skill Book (Medium)
5 dimensions and 27 skills to empower product thinking on data and analytics teams.
The Data Product Life Cycle (Medium)
Good tips for building reports, dashboards, algorithms and data APIs with product focus.
What is the Data Science Life Cycle? (Mihail Eric Blog)
Good, in depth framework for building successful data science and analytics solutions.
To Succeed With Data Science, First Build the 'Bridge' (MIT Sloan Management Review)
This article advocates for creating a new organizational structure for aligning data and analytics teams with business operations.
How to Establish an Automation Center of Excellence (MIT Sloan Management Review)
Tom Davenport and Gina Schaefer explore how the use of COEs can accelerate the adoption of automation technologies.
Featured Articles on Analytics Leadership and Talent
10 Ways to Get Untapped Talent in Your Organization to Contribute (O'Reilly Radar)
Retention of skilled analytics and data science employees is becoming increasingly difficult. This article outlines 10 practices for motivating and retaining employees.
On Workplace Productivity (a16z / Future)
Good insights on measuring team productivity with remote and flexible work.
Featured Articles on Data and Analytics Technology
Data Mesh: it's Not Just About Tech, It's About Ownership and Communication (ThoughtWorks)
This article details why the data mesh is a strong candidate to supersede the data lake as the dominant architecture for data and analytics.
4 Trends That Will Disrupt Your Data & Analytics Strategy in 2020–2021 (Toward Data Science)
This article outlines 4 trends - continuous intelligence, DataOps, data democratization, and data meshes - that are changing how analytics work gets done.
Featured Articles with Analytics Uses and Case Studies
What's Your Sales Automation Strategy? (Harvard Business Review)
This article explores the application of analytics to various stages of the sales process and details five key principles for building and executing on your sales automation strategy.
AI Could Spot Wildfires Faster Than Humans (Scientific American)
The west coast is experiencing extreme drought and an increased risk of devastating wildfires. A new AI system may help identify wildfires earlier.
How Weird Is the Heat in Portland, Seattle and Vancouver? Off the Charts (NY Times)
Interesting visualizations capture the how unprecedented and extreme the recent heat wave in the Northwest United States really was.
Automation and the Future of Work - How Engineered Systems Are Improving the Workplace (Forbes)
Good article exploring how AI and automation are yielding improvements in safety, simplification of routine tasks, and higher productivity levels across organizations.
7+ Emerging Fintech Startups and Their Technology (Big Data Made Simple)
An overview of 7 emerging Fintech companies including SoFi (personal loans and investment), Next (business insurance), Stripe (payments processing), Chime (digital banking), Robinhood (stockbroking and investing), Affirm (consumer loans) and Figure (mortgage).
Featured Articles on AI
How a Largely Untested AI Algorithm Crept into Hundreds of Hospitals (Fast Company)
Interesting article on Epic's ML driven Deterioration Index will help doctors triage which patients needed the most immediate care.
Artificial Intelligence Is America's Achilles Heel Against China (Bloomberg)
This article discusses how US Big Tech, universities and the Pentagon must work together, or China's government-run approach will surpass U.S. efforts on AI.
Taming AI's Can/Should Problem (MIT Sloan Management Review)
What is the ethical path for developing and using technology that, although it might enhance the quality of services, might also pose harm to the public?
Featured Resources and Blog Sites
AI and Deep Learning insights from the team at Deepmind.
Updates and insights on the latest research at the Stanford AI Lab.
AI and ML insights from the Microsoft Azure AI team.
Famous for stating that software is eating the world, a16z has launched this monthly newsletter with insights on the social and technology trends shaping the future.
MIRI - Machine Intelligence Research Institute
The mission of the Machine Intelligence Research Institute is to ensure that the creation of smarter-than-human machine intelligence has a positive impact.
Featured News and Information Sites
The O'Reilly Radar features insights on AI, ML, future IT architectures and their disruptive impact on companies and the economy.
Inside Machine Leading is curated by IBM and features deep-dive articles about machine learning, cloud, and data.
About IIA
IIA is the industry's leading source of insights and advisory services for companies transitioning to data-driven decision-making and advanced analytics. IIA continuously seeks out insights, information and experts to elevate our client's and our community's analytics expertise through two service lines. IIA's Research and Advisory Network (RAN) provides clients with access to the world's largest analytics-focused expert network; a resource designed to accelerate analytics teams' progress against their projects and initiatives. IIA's Analytics Leadership Consortium is a closed network of analytics executives from diverse industries who meet to share and discuss best practices, as well as discover and develop analytics innovation, all for the purpose of improving the business impact of analytics at their firms. IIA's family of analytics assessments provide actionable, diagnostic insights for organizations looking to maximize their analytics performance.