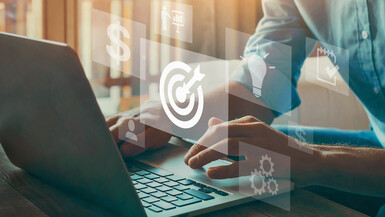 Read below for a roundup of interesting sites, resources, and articles from around the web, curated and contextualized by unbiased analytics experts at IIA. Highlights include two must-read data and technology landscapes, as well as insight and analysis on analytics strategy, leadership, technology, and case studies.
This month's edition includes two of our favorite data and technology landscapes – Matt Turck's Machine Learning, AI and Data (MAD) Landscape and the Thoughtworks Technology Radar. Matt Turck is a VC with FirstMark, and his annual landscape provides an insider's view of market developments, including the rise of cloud data warehouse players like Snowflake and DataBricks and the functional consolidation that is occurring as well-funded companies like Dataiku and Confluent expand their capabilities. The Thoughworks Technology Radar provides an opinionated, adoption-oriented approach to looking at emerging techniques, tools, platforms and languages / frameworks with technologies in each area rated hold, assess, trial or adopt. IIA considers these "must read" (and follow) resources.
Other highlights include great articles on MLOps for data science, creating a viable data strategy, applying analytics to monitor climate change, and AI / data science salary information.
Follow us on Twitter (@iianalytics) and LinkedIn to receive daily updates on IIA content and curated content as it becomes available.
Featured Article from Analytics Leadership Consortium Newsletter
Each month, IIA's Analytics Leadership Consortium (ALC) publishes a newsletter featuring reviews of timely and relevant third-party articles. Here is one of the articles highlighted in a previous newsletter.

AI is Finally Booming Now That Big Data has Become Easy
IIA's Article Summary:
Leveraging the insights of Matt Turck and CB Insights the author follows the VC money to see where AI-enabling technology is likely to succeed. Read the full article here.
IIA Recommends:
Begin or deepen discussions in the areas highlighted - Data Mesh and Reverse ETL/ELT - with your team to surface the opportunities given your firm's business objectives and data maturity
Since cloud infrastructure has taken away the storage and processing bottleneck to scaling, pay extra attention to those things that enable scaling outside the infrastructure - specifically techniques like Feature Store and MLOps.
The whole article and the two points above are predicated on the widespread and efficient use of cloud for low-priced storage and processing of immense data volume. If you aren't there yet, consider the value of these technologies as yet another spur to get there.
Featured Articles on Analytics Strategy
What Data Science Tradecraft Looks Like and Why We Need It (Toward Data Science)
Five essential elements for data science and analytics excellence: 1) reproducible computation 2) description of code availability; 3) archiving of data; 4) explanation of rationale and 5) alternative computations.
The Secret Behind Successful Corporate Transformations (Harvard Business Review)
Corporate transformations are hard (only 22% succeed) and companies with progressive diversity, equity, and inclusion programs are more likely to succeed.
The Crisis of Bad Data Science and What We Can Do to Avert it (Open Data Science)
Interesting perspectives on the lack of rigor and repeatability in data science and the need to move from a "success mindset" to a "scientific mindset."
How Midsize Companies Can Compete in AI (Harvard Business Review)
AI is creating new business opportunities and disrupting entire industries. This article advocates that mid-sized companies adopt a partnering strategy to overcome talent gaps and compete with large corporations and well-funded startups.
Should Your Global Firm Centralize Digital Operations? (Harvard Business Review)
A review of 50 firms identifies five factors companies should consider when organizing their digital operations including: 1) economies of skill; 2) operational areas with different customer journeys; 3) pace of change; 4) physical constraints; and 5) local regulations.
Featured Articles on Analytics Leadership and Talent
Want to Win With AI? Focus on Your Leadership, Not the Competition. (VentureBeat)
Success with AI doesn't just require a change in technology, it also demands a change in process, culture, and collaboration. This article provides four recommendations for AI success and a good roundup of other interesting articles.
2021 Data/AI Salary Survey (O'Reilly Radar)
Good salary and skills information from a recent survey of 3,136 data, analytics, and AI professionals.
Featured Articles on Data and Analytics Technology
Do You Really Have a Data Strategy? (Toward Data Science)
This article provides a good framework for evaluating your data strategy.
Introduction to MLOps for Data Science (Towards AI)
A good overview of ML Ops and the seven phases of the ML lifecycle: 1) business problem understanding; 2) data acquisition; 3) data preparation and wrangling; 4) modeling; 5) model development; 6) monitoring; and 7) model training.
Tired of AI? Let's talk about CI (Toward Data Science)
AI has become a fuzzy buzzword for automated algorithms. Computational Intelligence (CI) covers three distinct areas (Neural Networks, Evolutionary Computation, and Fuzzy Systems), is more defined, and has real world applications. This article provides a great overview of the three CI areas.
Featured Articles with Analytics Uses and Case Studies
How AI Can Help Forecast How Much Arctic Sea Ice Will Shrink (Science News)
Interesting article on using machine learning to forecast impact of climate change. IceNet can predict the future of Arctic Sea ice months in advance with 95 percent accuracy.
Why Past Hurricane Seasons Don't Tell Us Much About the Future (FiveThirtyEight)
Climate change and imperfect data are making it increasingly difficult to model and forecast the hurricane season.
Featured Articles on AI
The 7 Biggest Artificial Intelligence Trends In 2022 (Forbes)
Seven key AI trends for 2022 including: 1) the augmented workforce; 2) bigger and better modeling; 3) AI and cybersecurity; 4) AI and the Metaverse; 5) Low code and no code AI; 6) Autonomous Vehicles; and 7) creative AI.
China's New Proposed Law Could Strangle the Development of AI (Fast Company)
Increased AI regulations from China and Europe threaten to limit or halt AI innovation. A balanced approach to regulation is needed to ensure startups and small companies can continue to leverage AI innovation.
'Self-Driving' Cars Begin to Emerge from a Cloud of Hype (Scientific American)
Good Scientific American article on the current state of self-driving vehicles and the likely near-term commercial applications and implementation models of the technology.
Elon Musk's Failed Tesla Robotaxi Promise is the Height of Self-Driving Hype (Fast Company)
While there have been real advances in the quest for autonomous vehicles, a near infinite number of edge cases makes full commercialization difficult.
A New Chip Cluster Will Make Massive AI Models Possible (Wired)
New technology from Cerebras can run a neural network with 120 trillion connections—a hundred times what i s achievable today.
In the US, the AI Industry Risks Becoming Winner-Take-Most (Wired)
The concentration of AI research and investment in the Bay Area could have a negative long-term impact on US AI competitiveness.
Featured Resources and News Sites
The 2021 (and 9th) edition of Matt Turck's Machine Learning, AI and Data (MAD) Landscape provides a great overview of the AI and ML market and the trends that are driving it.
Thoughtworks has introduced another update to their Technology Radar. Key themes from this update include: 1) Platform teams drive speed to market; 2) Consolidated convenience over best in class; 3) Perennially "too complex to Blip;" and 4) Discerning the context for architectural coupling.
The One Hundred Year Study of Artificial Intelligence (AI100) is a longitudinal study to study and anticipate how the effects of artificial intelligence will ripple through every aspect of how people work, live, and play. It is hosted by Stanford University and managed by a standing committee of AI experts from institutions around the world.
This is a great list of 21 newsletters to help you keep up with AI news and research.
AI Trends features interesting articles on AI, ML and analytics and is published by the AI World events team.

About IIA
IIA is the industry's leading source of insights and advisory services for companies transitioning to data-driven decision-making and advanced analytics. IIA continuously seeks out insights, information and experts to elevate our client's and our community's analytics expertise through two service lines. IIA's Research and Advisory Network (RAN) provides clients with access to the world's largest analytics-focused expert network; a resource designed to accelerate analytics teams' progress against their projects and initiatives. IIA's Analytics Leadership Consortium is a closed network of analytics executives from diverse industries who meet to share and discuss best practices, as well as discover and develop analytics innovation, all for the purpose of improving the business impact of analytics at their firms. IIA's family of analytics assessments provide actionable, diagnostic insights for organizations looking to maximize their analytics performance.