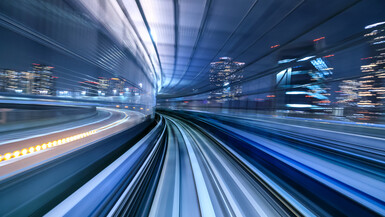 Analytics and AI are booming in organizations, but many companies are not yet getting strategic value from their projects and investments. Many projects are not deployed into production. Analytics and AI initiatives may not be targeted at important business problems or opportunities. Businesses may lack critical resources needed to achieve substantial projects. Senior managers don't sufficiently understand analytics in order to connect them to business strategy deliberations. Analytics and data science groups may be creating excellent models, but they may not be understood by stakeholders, or they may not fit organizational priorities.
One key reason for the lack of strategic value is the absence of an analytics and AI strategy in many firms. Some may question the value of a strategy for any specific technology, but a strategy is warranted when the technology has significant potential to transform a business. If analytics and AI strategies were pervasive and institutionalized in firms, executives would be more likely to feel that the tools were critical to their competitive ability. They would have cultures that emphasized analytical decision-making. They would view analytics, AI, and data as important business assets, and would see them as critical factors in business innovation.
Survey data suggests, however, that these factors aren't present in many firms. NewVantage Partners conducts an annual survey of senior data and analytics executives in large, sophisticated firms. In the 2022 survey, for example:
24% of respondents said their firms had a data-driven organization or culture;
39% managed data as a business asset;
42% felt their firms competed on data and analytics;
48% are driving innovation with data and analytics;
29% are achieving transformational business outcomes with data and analytics.
Some of these responses indicate increases from the past, but there is plenty of room for improvement. One cause of these problematic responses may well be that only 30% in the survey had a well-articulated data or analytics strategy for their organizations.
If companies developed strategies for analytics and AI, it wouldn't be the first time that many did so for a specific technology. Many firms, for example, developed e-commerce strategies. More recently, "digital strategy"—a somewhat vague term, but one that includes a variety of ways to use information technology for business advantage—has been undertaken by many companies as well. Some firms also employed "big data" strategies to harness new data types and to develop the capabilities to analyze them.
What Is an Analytics Strategy?
An analytics and/or AI strategy lays out key decisions and directions that the organization plans to take with regard to how it analyzes and makes predictions on data. The strategy could be informal, but a more formal approach with a strategy document makes broad awareness and action on the strategy more likely.
An analytics and AI strategy may apply to a variety of topics and issues. I'll describe the essential components of such a strategy in a later post, but one essential aspect is just what kinds of activities are covered by the strategy. "Analytics" is a broad term, and may encompass activities including:
Business intelligence—descriptive analytics, query and reporting, and visual display of analytics, undertaken either by professional analysts or self-serving businesspeople throughout an organization.
Advanced analytics—so-called "advanced analytics" typically include diagnostic, predictive, and prescriptive analytics, and may or may not include their close cousin, machine learning.
AI—artificial intelligence activities typically include various types of machine learning—a sophisticated form of predictive analytics—and perhaps also natural language processing, rule-based expert systems, and robotic process automation.
Data infrastructure—analytics strategy may or may not include some of the key directions an organization intends to pursue relative to the storage and processing of data. In most cases, however, a data strategy will be created by a different process and reside in a different document.
An analytics strategy may include all activities related to data analysis throughout an organization or only some of them. Some companies may include, for example, digital or web analytics in an overall strategy, and some may treat that category in a separate domain and strategy. Analytics strategy may incorporate operational analytics in manufacturing environments—including digital twins of machinery and predictive maintenance models—or such approaches may have their own strategy. Some companies have separate groups and perhaps strategies for function-specific analytics such as marketing analytics, HR and talent analytics, supply chain analytics, and so forth. While I would argue that it is best to treat all types of company analytics and AI in a single strategy, that may not be the reality if separate groups manage these activities.
The Objectives of an Analytics Strategy
As with most strategies, the goal of an analytics and AI strategy is to surface, answer, and achieve consensus as an organization on key issues and directions for these resources. There are many important decisions to be made about analytics and AI, and without a strategy, they may be made in a haphazard or ineffective manner. Firms can waste money and time on these technologies with a poor or nonexistent strategy. An "agile" approach to analytics and AI, in which firms experiment, fail, learn, and repeat experiments, is a beneficial approach, but it is not a strategy.
More specifically, there are two primary purposes of an analytics and AI strategy. One is to aid the overall organization in its application of these resources. For this purpose, a strategy would address such topics as what kinds of applications or use cases should be the company's focus, what kinds of talent it needs, what kinds of data it should have, and so forth. Analytics and AI should—eventually at least—be the province of every function and unit within the organization, and they should all be guided in their AI initiatives by the strategy.
The second purpose is to guide analytical and AI professionals within the organization. An effective strategy could help them build the right use cases, employ the right tools and methods, hire the right staff, work in the right ways with other parts of the organization, and provide the right kinds of value. With no explicit strategy, individual professionals will be left to figure out the best ways to work on their own, and there are likely to be a variety of approaches to any major issue.
How does an organization know that it is achieving the objectives laid out in their strategy? One way is to create and monitor a set of KPIs tied to the objectives. A second approach is to regularly survey key stakeholders for the strategy and assess their satisfaction. Some analytics and AI groups practice "anecdote management," creating success stories and publicizing them through multiple channels. A final way to monitor strategy is to record what key decisions were made on the basis of it, including directions and actions not taken.
Who Develops the Strategy?
There may or may not be people within a company that are capable of developing an analytics or AI strategy. This type of strategy development requires marrying deep domain knowledge with extensive awareness of analytics and AI capabilities. Candidates should have the following traits:
They should know about the major types of analytics and AI technology, how they are used in business, and how they might integrate with other information technologies;
They should be effective at communicating to managers in non-technical terms;
They must understand the key issues of the business overall and its current strategic direction, and they should have deep expertise on the particular business domains to which analytics and AI will be applied;
They should be familiar with design thinking, as they will be redesigning how customers, partners, and employees interact with the company;
As with other types of strategy development, facilitation and process skills would also be useful.
Of course, each member of a strategy development team may not have all of these skills. It's fine if they are distributed throughout a team. The breadth of the needed traits also means that the development team should in most cases include both analytics and AI professionals as well as business executives who have familiarity with the topic.
If analytics strategy team members don't have some of the required knowledge, they may be able to obtain it through internal and external interviews. And as with other types of strategies, there are plenty of external consultants who can assist in the process. If a firm employs external experts or consultants, however, it's still important to engage the internal management team in the process and the outcome.
The Strategy Process
Firms use a variety of approaches to set strategy, but all strategies, as a Harvard Business Review article notes, should be developed collaboratively and should involve at least some degree of process. A unilateral approach by the CEO—or even the leader of the analytics and AI function—is unlikely to engage the organization, and an entirely ad hoc approach is unlikely to yield a rigorous and evidence-based result. The process should include interviews with internal and external experts, workshops, and strategy review sessions. The goal is to address the possibility of transformational change and solutions to business problems that have not been solved before.
The goal of the process should not be to develop a strategy document, but to drive educated and informed actions. In many cases, the outcome of an effective strategy will be a series of pilots, proofs of concept, or production deployments of analytics and AI in various parts of the business. It should also incorporate an approach to reskilling managers and employees to lead and run cognitive-driven business.
Finally, an AI and analytics strategy should create a funding model for deploying these technologies in the business. Investment in these areas is on the rise in 92% of firms in the 2022 NewVantage Partners survey. That survey also found that the same percentage was achieving returns on their data and AI investments, which is almost double the percentage reporting returns in 2017. In a survey reported in VentureBeat, over a third of high-revenue companies were spending between $50 and $100 million on AI investments. Even though returns seem to be increasing, that level of spending requires both specified funding sources and measures of investment returns.
Strategizing about analytics and AI is complicated by the fact that many managers do not understand the different technologies and what can be done with them. As a result, it may be helpful to conduct some serious management education program prior to a strategy effort. Many companies have undertaken such programs through digital literacy initiatives. Some even sponsor educational programs for boards of directors.
But given all the media and vendor hype — particularly around AI – companies often feel pressure from senior managers or boards of directors to "do something with AI." Some firms have already made mistakes in terms of the technologies or consultants selected for their projects. It's worth taking the time necessary to engage a management team in the key decisions around the technology and to create the best fit with the organization's strategy, business model, and capabilities.
First, an Assessment?
Since an analytics and AI strategy is generally intended to improve capabilities and outcomes, it is often a good idea to perform an assessment of existing capabilities before starting a strategy effort. The current state of analytics and AI can be described in the strategy document, which can then lay out the means by which the organization intends to improve its capabilities.
The areas assessed should include the same areas to be addressed by the strategy, which I'll discuss in my next post. IIA, of course, has extensive experience with assessments, and using its diagnostic tools companies can compare their existing capabilities with companies in their industry or others. That can provide motivation and insight for an analytics and AI strategy, furnishing the starting point for a detailed roadmap.