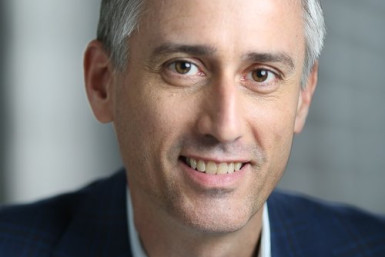 Bill Franks is the Chief Analytics Officer for the International Institute for Analytics (IIA), where he provides perspective on trends in the analytics, AI, and big data space and helps clients understand how IIA can support their efforts to improve analytic performance. In his role, he helps guide IIA's global community of analytics practitioners in determining the best strategy and path forward for their particular analytics journey. Franks is also the Director of the Center for Statistics and Analytical Research within the School of Data Science and Analytics at Kennesaw State University and serves on the advisory boards of multiple companies. Franks has held a range of executive positions in the analytics space in the past, including several years as Chief Analytics Officer for Teradata (NYSE: TDC).
Franks' focus has always been to translate complex analytics into terms that business users can understand and to work with organizations to implement their analytics effectively. His work has spanned clients in many industries for companies ranging from Fortune 100 companies to small non-profits.
Franks is the author of the book Taming The Big Data Tidal Wave (John Wiley & Sons). In the book, he applies his decades of experience working with clients on large-scale analytics initiatives to outline what it takes to succeed in today's world of big data and analytics. The book is on management expert Tom Peter's list of 2014 "Must Read" books and also the Top 10 Most Influential Translated Technology Books list from CSDN in China.
Franks' second book The Analytics Revolution (John Wiley & Sons) lays out how to move beyond using analytics to find important insights in data (both big and small) and into operationalizing those insights at scale to truly impact a business. Franks' latest book, 97 Things About Ethics Everyone In Data Science Should Know (O'Reilly Media), features contributors from top companies sharing experiences and lessons learned from collecting, managing, and analyzing data ethically.
Franks is an active speaker who has presented at dozens of events in recent years. His blog, Analytics Matters, addresses the transformation required to make analytics a core component of business decisions. He was also named a top 10 big data global influencer by a 2016 social media research survey, a top global artificial intelligence and big data influencer in a 2019 survey, a top 50 most popular North American AI influencer in a 2019 article, and was an inaugural inductee into the Analytics Hall of Fame.
Franks earned a Bachelor's degree in Applied Statistics from Virginia Tech and a Master's degree in Applied Statistics from North Carolina State University. More information is available at http://www.bill-franks.com