Analysts are Movies. Executives are Snapshots.
By Gary Cokins,

Apr 04, 2013

Do you think that an organization's executives are the most important element for an organization's success? Maybe, but maybe not. Maybe there are key employees who are more critical in key ways than the leadership at the helm.

Long-term analysts. Short-term executives.

I am a big fan of the cinema ranging from classic black and white films beginning in the 1930s all the way to today. My wife and I continue to enjoy our regular "date night" at the movies. There are countless analogies that one can make relating the cinema industry with business analytics as well as with enterprise and corporate performance management (EPM / CPM) methods and solutions. What is the analogy I am making by comparing and describing "analysts as movies and executives as snapshot photos"? Read on.

My observation is that each day executives typically and briefly focus on a broad variety of diverse issues requiring their leadership. They have meeting after meeting and phone call after phone call. They are like snapshot photos because during their meetings and calls, they quickly focus on a single project or initiative to solve an individual problem or pursue a single opportunity. Then they move on to their next "photo-op."

In contrast, analysts who embrace analytics are like an entire movie from beginning to end (with some movies ending with a "to be continued" message meaning a transition to a sequel movie). Analysts often appear in the early scenes of the "movie" faced with a challenge to overcome or crime to solve. They begin their investigation and research as the movie progresses. The analyst is the film's protagonist. They formulate their hypothesis and begin performing tests to prove or disprove their speculations. (Think of the actor William Powell as dilettante but also as an effective detective Nick Charles in his "Thin Man" mystery movies.)

Do I have the movie analogy wrong?

You may debate me by claiming that I have the analogy reversed. That is, you may view the analyst as being the more short-term snapshot problem solver and the executives as the movie by being tasked with formulating a long-term strategic vision. That switch in my "movie and snapshot" analogy may have been applicable a couple of decades ago, but not today.

How do I defend my position on this? I increasingly view analysts as on long-term missions consisting of many steps. Think of solving a cure for cancer. For example, a marketing analyst is not typically asked to create a marketing campaign to generate a brief jump in product sales. That is too narrow. Marketing analysts are assigned the much broader strategic objective to optimize, not just increase, long-term satisfaction and loyalty for a multitude of customer micro-segments. Through marketing campaigns, offers, deals, discounts, up-sells, cross-sells, pricing and other levers, marketing analysts can create the incremental profit lift to optimize long-term customer lifetime value.

Analysts are the movie. There are hundreds of other examples where analysts are persistent and rigorous in pursuing strategic objectives including transportation route profit optimization, bank customer credit scoring, retail store product mark-down price optimization, and pharmaceutical drug development.

You might also point out that although strategic decisions are few in number but potentially large in impact. However an analyst's work can result in hundreds of daily decisions affecting a single transaction or customer. For example, what deal should we offer this customer or should we accept making this bank loan? Operational decisions derived from the crafty and insight producing work of analysts scale from the bottom up. In the aggregate operational decisions can collectively exceed the impact of a few strategic decisions from executives. A penny per operational decision transaction adds up to large amounts

The executives may wear the fancier clothes to the photo-op, but it is the analysts who are the celebrities and stars in an organization's movie. And with the skilled and competent analysts there will be many sequels! (Think Harrison Ford, Sandra Bullock, Sylvester Stallone, Sean Connery.)
About the author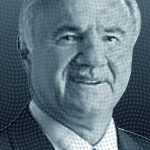 Gary Cokins (Cornell University BS IE/OR, 1971; Northwestern University Kellogg MBA 1974) is an internationally recognized expert, speaker, and author in enterprise and corporate performance management (EPM/CPM) systems. He is the founder of Analytics-Based Performance Management LLC garycokins.com. He began his career in industry with a Fortune 100 company in CFO and operations roles. Then 15 years in consulting with Deloitte, KPMG, and EDS (now part of HP). From 1997 until 2013 Gary was a Principal Consultant with SAS, a business analytics software vendor. His most recent books are: Performance Management: Integrating Strategy Execution, Methodologies, Risk, and Analytics and Predictive Business Analytics. Gary is also a member of the IIA Expert Network.
---
Tags