Driving Business Transformation Through Analytics
Mar 28, 2017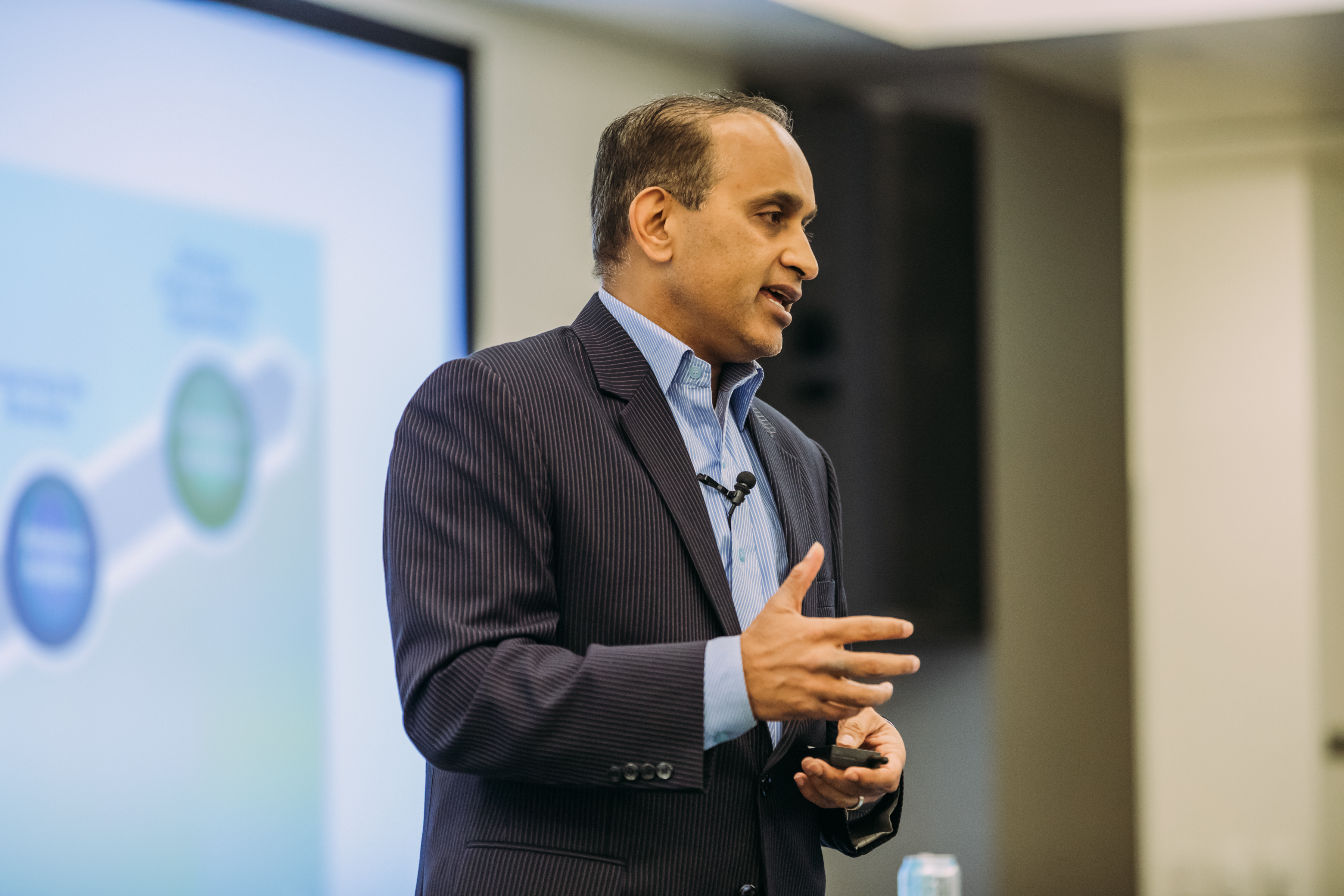 VMware recently hosted the International Institute for Analytics' (IIA) semi-annual Analytics Symposium, where practitioners came together to discuss varying slices of the analytics puzzle.
At the event, VMware Chief Operating Officer Sanjay Poonen spoke about the importance of metrics at a global software company. While he recognized that data and analytics are based on facts, he also pointed out that we live in a society that is ruled by relationships and opinions.
Poonen firmly believes in the value of metrics, emphasizing, "If you can't measure the world, you can't manage it." As he routinely sifts through data for the actionable intelligence that drives daily decisions, this mantra is a constant reminder. He made it clear to the Symposium audience that the industry is at a point where successful executives must move away from management-by-gut-instincts because the real experts are those who have the data.
This isn't a passing fad for Poonen; analytics is part of his DNA. It was part of his childhood education; it was seeded throughout his undergrad and graduation education; and dependence upon data has increased and evolved throughout the course of his career. (Tom Davenport, one of IIA's founders is a former professor at both Dartmouth and Harvard University, Poonen's alma maters.)
Decisions need to be data-driven. This fact is transforming industries. According to a 2016 IIA report on Ranking Analytics Maturity by Industry, digitally native companies are leading the charge in the use of new technologies to leverage data. These companies are automating processes, augmenting decision-making and in some cases, even making decisions with the data. Tangible benefits are easily visible, even within "old school" sectors like automotive. Companies are beginning to catch on: the future is digital and analytical.
VMware embarked on its data-driven journey about four years ago. The first step in the journey was laying the groundwork that enabled datasets to "talk" to each other. This was followed by the establishment of a self-service business-intelligence platform, allowing the company to analyze past and present datasets. Ultimately, VMware's Predictive Analytics team received a commitment from the organization to help them drive change with data.
VMware teams are leveraging analytics in support of rapid and smart data driven decision making across VMware:
VMware's game-changing solution for Network Virtualization, NSX, has been a key beneficiary of insights gained from advanced analytics.

VMware's Field Sales Teams are armed with information on accounts, products, partners and customers in order to determine with whom and how to best engage.

Operations have been improved with a step change in order management and customer support.

Marketing decisions have become smarter with regard to spend allocation and personal engagement.
Poonen expressed the fundamental belief that his life in the consumer world has been transformed by predictive analytics. It is not merely a buzzword. An idea absolutely needs to change how we do something, but from there is where the strategy comes into play. We must pay attention, not just to the predictive capability, but to the closed loop. In other words, what happens with those recommendations?
Analytics gives businesses the opportunity to listen and then lead. The data allows users to map creativity.
In summary, Poonen shares that VMware is continuously striving to improve. "We're always looking for companies better than us to learn from… to stay hungry and humble. And to do that – in God we trust, everyone else needs to bring the data."
Originally published in VMware Radius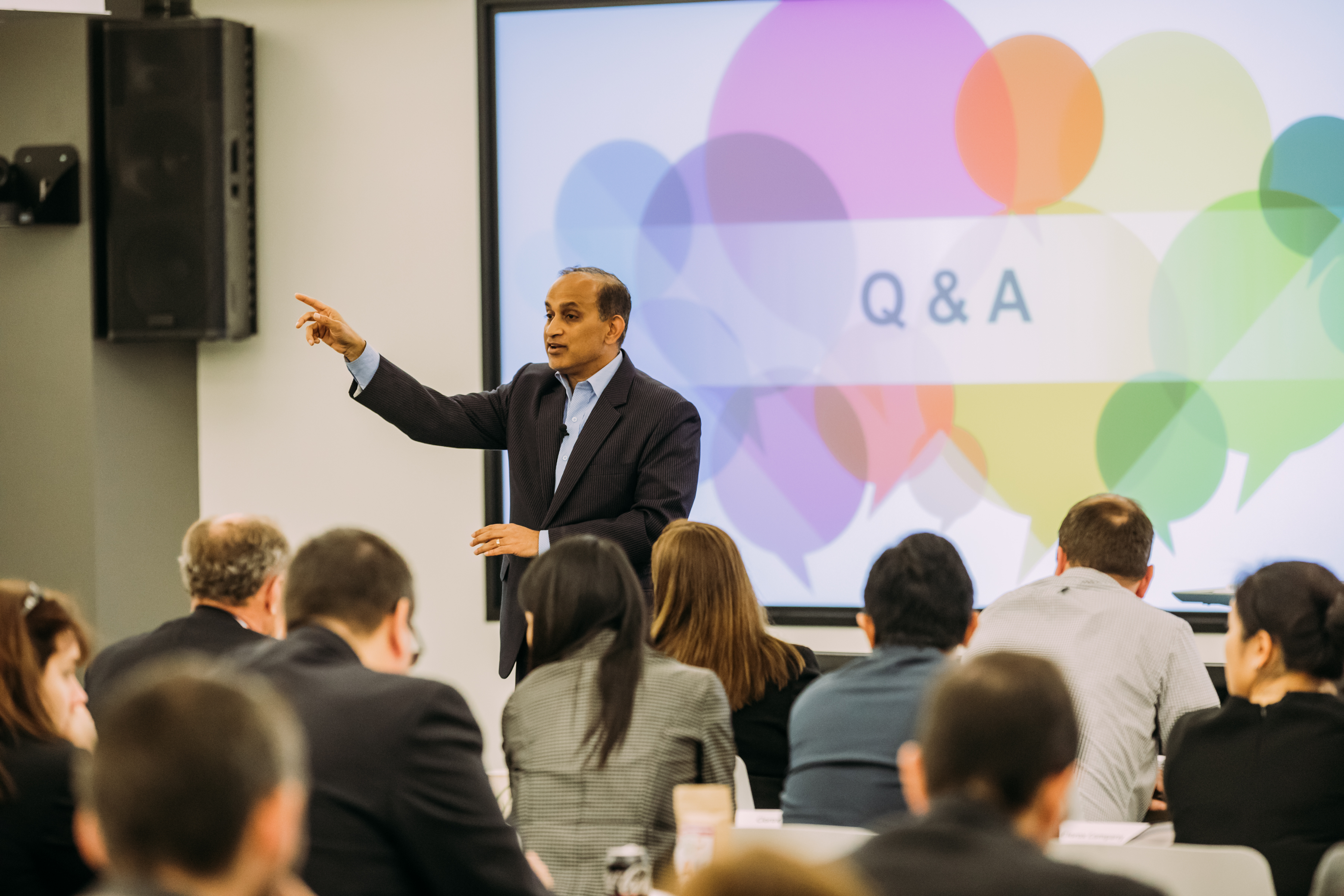 Accelerate your organization's journey to analytics maturity
Get the data sheet to learn how the Research & Advisory Network advances analytics capabilities and improves performance.