Next Up: Google Cloud Platform
By David Alles,

Mar 16, 2017
Democratizing 15 years of AI experience to catch up in Cloud Services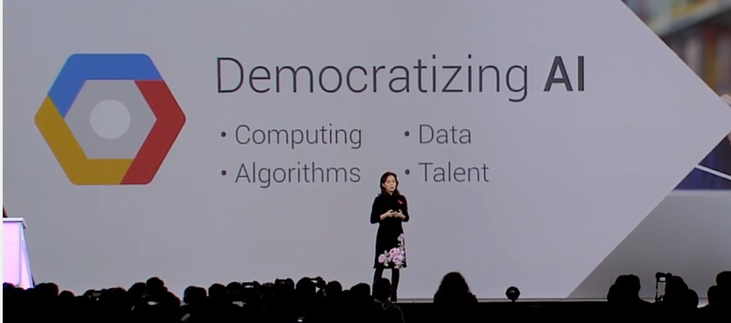 Is there a company more associated with Internet and data than Google? Founded in 1996 by Larry Page and Sergey Brin with the mission to "organize the world's information and make it universally accessible and useful," Google has grown into one of the largest and most profitable companies in the world.
Expanding from their core Search business, Google has become a major force in mobile (Android), media (YouTube), productivity applications (G Suite – Mail, Drive, Docs, Sheets and Slides), personal computers (Chrome and Chrome OS) and cloud services (GCP – Google Cloud Platform) while also making significant investments in autonomous vehicles (Waymo) and broadband (Google Fiber). Reflecting the growing diversity of its business, Google was reorganized as a conglomerate under the Alphabet banner in 2015.
Google Cloud Platform (GCP) has become one of the leading strategic focus areas for the company and this commitment was on display at Google Cloud Next, their recent conference held in San Francisco from March 8-10, 2017. The sold out conference had 10,000 attendees and showcased the latest GCP developments.
Unlike Microsoft, IBM, Oracle or even Amazon, Google has been a pure Digital Native technology company from the very beginning. It has no legacy business to protect and has helped develop many of the technologies that form the foundation of the Big Data revolution. So it is somewhat surprising that it finds itself playing catch up in cloud services, but it is generally considered third and lagging behind market leaders Amazon Web Services and Microsoft Azure. Google is highly motivated to catch up. It has invested $30B in GCP over the last three years and it is clear from covering Google Cloud Next that GCP's technology of choice to close this gap will be Artificial Intelligence (AI).
The conference keynotes – led by Diane Greene, SVP of Google Cloud, and featuring a diverse group of Google leaders including Fei-Fei Li (Chief Scientist, Google Cloud AI and Machine Learning, and former director of Stanford University's AI Lab) and Sundar Pichai (CEO of Google) – highlighted the company's efforts to democratize AI. GCP plans to productize its 15 plus years of real world AI experience, and its unique access to enormous amounts of data, to bring AI to the masses. (Note: Diane Greene is also the co-founder and former CEO of VMWare, the host company for IIA's March 2017 Analytics Symposium.)
GCP already offers a suite of AI services similar to offerings from AWS, Microsoft and IBM. These include natural language processing, text analytics, translation and image analysis. GCP made a number of significant announcements at Google Cloud Next that further advances their AI capabilities.
Cloud Machine Learning Engine
GCP announced the general availability of Cloud Machine Learning Engine, a managed service that allows customers to build machine learning models using Google's open source TensorFlow framework. TensorFlow was originally developed by Google's machine intelligence organization and it is used in many Google products including Google Photos and Google Cloud Speech. Google's implementation of TensorFlow benefits from its insight in the production use of the framework, and its integration of the Google knowledge graph for improved performance.
Cloud Video Intelligence API
GCP announced the beta release of Cloud Video Intelligence API, a managed service that enables customers to better understand the rich content of videos. This REST API can automatically tell you what a video is about and what is in a video. The keynote demonstration showed the ability to create a "baseball" highlight video by searching a large library of videos. The search results clearly displayed which videos had "baseball" in them and the frequency and location of the related images inside each video. This technology has applications in any segment dealing with large amounts of video (camera generated) data including entertainment, manufacturing, traffic management, security and law enforcement.
Acquisition of Kaggle
GCP announced their acquisition of Kaggle. Kaggle is a community of over 850,000 data scientists that acts as a platform for predictive modeling and analytics competitions to crowd source the creation of analytical models. This acquisition is significant because it signals GCP's intent to understand data science and analytics customers and to build products uniquely suited to their needs. Very smart.
Google is determined not to allow AWS and Microsoft to run away with the cloud services market. It is increasingly clear that the battle for cloud services market leadership will be waged and determined in the areas of Big Data, BI, analytics and AI. Accelerated investment, coupled with aggressive pricing, will likely drive a tipping point to cloud-based analytics in the next couple of years and usher in wholesale changes to the way businesses view, build, deploy and use analytics. As we have emphasized before, analytics leaders must follow and understand these changes and the impact they will have on analytics strategy and the very nature of competing on analytics.
Related Resources
About the author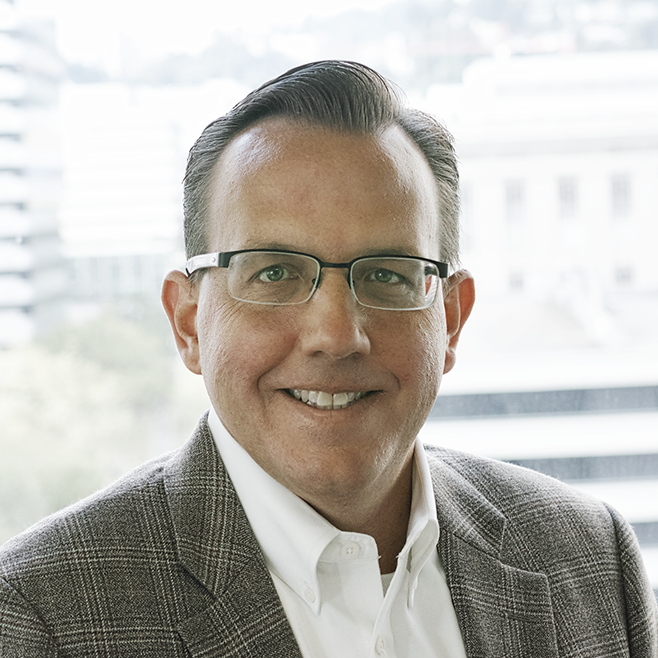 David Alles is a Vice President with the International Institute for Analytics and leads the company's analytics maturity assessment service line. He brings over two decades of executive, product development and business strategy experience leading teams at rapidly growing technology companies. David has experience at leveraging a wide variety of technologies (Big Data, platform-as-a-service, streaming analytics, IoT) across a number of industries (energy analytics, building automation, SaaS applications, electronic design automation, and manufacturing). David has a BS in Industrial Management from Carnegie Mellon University.
---
Tags
A look at the year ahead in the world of analytics