Evaluating Analytics Professionals by Proxy or Directly?
By Greta Roberts, Mar 15, 2012
IIA Faculty Member Bill Franks, recently led an outstanding discussion titled, "What Makes a Great Analytic Professional"? Judging by the attendance and lively discussion, this was an important and timely discussion.
Analytics Professionals Struggle to Hire Just Like Non-Analytics Professionals
What struck me about this discussion is that analytics professionals (with the world of analytics solutions at their disposal) are having the same conversation non-analytics professionals have every day. The dilemma? How to reliably predict top performers when hiring.
It wasn't lost on me that this traditionally difficult challenge, might provide an outstanding opportunity for the analytics community to teach businesses how to hire effectively – using an analytics approach.
Questions to answer:
How to quantify the evaluation of analytics candidates?
How to move beyond using proxy measures during the hiring process?
How to create rigorous benchmarks that reliably predict top performers?
Evaluating by Proxy
Measures used today to spot the elusive ideal analytics professional span a range of "proxy metrics." Some scan resumes for computer science, math or machine learning on resumes, others give puzzles to applicants. Some try to intuit whether a candidate is intensely curious. Others look for a storyteller - someone who can tell a good story using real data.
Bill Franks has had good success hiring outstanding analytics professionals. Among other traits his experience shows that outstanding analytics professionals are creative, suggesting that you "ask if they are artistic, or musical or have some kind of other creative experience in their background".
It is possible, simple even, to come up with a benchmark of analytics professionals. Analytics professionals solve these kinds of problems all the time. It is this community's strength and could be a time to shine as an industry, in a whole new category with the potential to affect bottom line business results and dramatically change the hiring industry.
Challenge to the Analytics Community
We suggest a challenge for the Analytics community can to solve together. What if we could use our own analytics methods to quantify the human characteristics that lead to success in our own field? This "benchmark" could lead to better hiring; reduced attrition and more focused professional development. Armed with a methodology, results, and the charts and graphs to prove it, we could lead the charge to introduce and implement similar analytical processes into the hiring processes of organizations at large.
About the author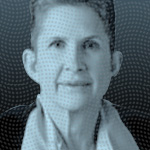 Greta Roberts is the CEO of Talent Analytics, Corp and a faculty member at the International Institute for Analytics. Her mission is to extend the use of analytics and technology, for understanding and placing employees in roles where they are predicted to perform.She has 20+ years working for world-class technology innovators like Lotus, Netscape, WebLine, Cisco and Open Ratings. Under her leadership Talent Analytics has developed the world's first talent analytics platform for analytically measuring raw talent in candidates and employees. In 2012, she led a research Team with the International Institute for Analytics that resulted in the world's only Benchmark for hiring Analytics Professionals.Greta is a sought-out thought leader, presenter, and author. In 2013, she has spoken or will speak at the Predictive Analytics World events around North America, SAS Day at Kennesaw State, SAP's Game-Changers Radio Show, SAP Sapphire NOW, IIA's Chief Analytics Officer Summit & other major analytics & business events. Greta has recently been quoted in MIT Sloan Management Review, Forbes, VentureBeat, Information Management, Computerworld, Data Informed, Tech Target, and many other major influential publications. Greta has also been published in the Harvard Business Review blog network. Follow Greta on twitter @GretaRoberts.
---
Tags