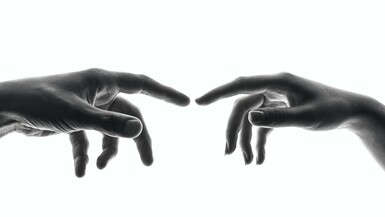 If you're struggling to solve human problems with data, the mindset of your analytics org may be the problem.
If your team is highly technical, "soft skill" stuff probably feels like BS. Users are mostly in the way of getting the data to provide its inherent value.
If your team is highly technical, it may seem irrational when stakeholders or users make decisions that are not based on what the data supports.

If your team is highly technical, they probably see solutions as something should be qualitatively measured by "what's the right tool/approach/engineering/model/viz for this data? Is it precise? Is there plenty of evidence to dig through to prove the quality of the solution?"

If your team is highly technical, they probably find design activities to be a waste of time—a tax on getting the solution done or the engineering complete.

The thing is, if you're hiring highly technical people to create innovative ML and analytical data products, you should probably note that over time, if you only accrue talent based on their technical skills, you are reinforcing a culture that only does things "this way."

That status quo can be positive...or not so positive depending on how you measure it.

The thing is, most of the work data leaders are doing is supposed to be in service to others.

So, it is the "they" who are the ones measuring the quality of your work. Not you and your team.

Most users cannot measure the quality of the inputs/outputs, nor do they care to.

They just want their problem solved, their work reduced, the friction removed. Something easier, more actionable, more dependable. Something that even makes them feel better about their decisions. We call this "user experience" sometimes.

The thing is, these UX problems aren't data science and analytics problems on the surface.

They are human problems.

So, you need human-oriented tools—not just data and technology tools to solve them.

Design is not really about tools or what you do with your hands. It's about changing how your team thinks and works with customers, stakeholders, users, domain experts, SMEs, and the like.

Until the thinking changes, the status quo probably won't.

Fortunately, because you have all these highly technical smart people, you have people on your team who can learn new skills. But first, we have to decide that there's a problem with the status quo of our approach.

We have to decide that if we're making data products, they aren't for us.

Somebody else is keeping score, and settings the rules for how points are earned.

It's really hard to shoot a birdie or eagle on the 9th tee if all you have are two giant nets, a black and white ball with pentagonal shapes on it, and no pin.
About the Author:
Brian T. O'Neill is the founder of Designing for Analytics and a consulting product designer who helps companies create innovative ML and analytics solutions. For over 20 years, he has worked with companies including DellEMC, Global Strategy Group, Tripadvisor, Fidelity, JP Morgan Chase, ETrade and several SAAS startups. He has spoken internationally, giving talks at O'Reilly Strata, Enterprise Data World, the International Institute for Analytics Symposium, Predictive Analytics World, and Boston College. In addition to consulting, Brian hosts the highly-rated podcast Experiencing Data, advises students in MIT's Sandbox Innovation Fund and has been published by O'Reilly Media. He is also a professional percussionist who has backed up artists like Donna Summer and graced the stages of Carnegie Hall and The Kennedy Center. Follow him on Twitter and join his mailing list at https://designingforanalytics.com/list.
View the original article on Brian's site, Designing Analytics.