Are All of Your Customers Profitable to You?
By Gary Cokins,

Jun 20, 2013

Managers are increasingly seeking more granular data about the costs related to delivering products to and serving a customer, as well as information about intangibles such as customer loyalty and social media messaging of the company and its competitors. This information is essential to retain and grow existing customers and to win-back and acquire the types of new customers that will be relatively more profitable.

Companies are realizing that it is no longer their objective to just increase their market share and grow sales but rather to grow profitable sales and maximize the return on investment (ROI) from their marketing efforts. The application of analytics is critical to achieve this objective.

In my role as an IIA faculty member for the Enterprise Research Subscription (ERS) focusing on the finance and accounting function, I have authored research titled, "Analytics to Increase Customer Profitability and Value."

The full research brief is accessible to IIA subscribers. If you're not a member, you can join here.

Why should companies be interested in reading this IIA research brief? It is because many companies' accounting systems are not yet calculating and reporting customer profitability and value information to support their analysis. Many companies are not linking and tracing their customers to expenses for distribution channels, selling, marketing, and customer-related activities (e.g. invoicing) and services. As a result of the shift from product- to customer-centricity, companies are now viewing customers more as an investment similar to a stock portfolio than as an expense. By using profit margin-management techniques, a company can properly measure customer profitability and, in turn, achieve profit lift from all of its customers.

Reporting customer product or standard service-line sales is not all that is needed.  Some customers purchase a mix of mainly low-margin products. After adding the "costs-to-serve" for those customers apart from the products and service lines they purchase, these customers may be unprofitable to a company. Other customers who purchase a mix of relatively high-margin products may demand so much in extra services that they also could potentially be unprofitable.

And for those companies who are successfully calculating and reporting profit levels by individual customers, they can further benefit by using analytics to investigate what the key factors are that differentiate the relatively more and less profitable customers other than just their sales volume.

How does one properly measure customer profitability? How does one project the incremental financial impact of customer profit lift from cross-selling, up-selling, and unbundling services with special fees? Why should the marketing and finance function work more closely to better target which types of customers to retain, grow, win-back, and acquire to maximize profits and wealth creation to investors.

The full research brief will help answer these and more questions and learn how analytics support customer profit management.
About the author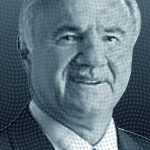 Gary Cokins (Cornell University BS IE/OR, 1971; Northwestern University Kellogg MBA 1974) is an internationally recognized expert, speaker, and author in enterprise and corporate performance management (EPM/CPM) systems. He is the founder of Analytics-Based Performance Management LLC garycokins.com. He began his career in industry with a Fortune 100 company in CFO and operations roles. Then 15 years in consulting with Deloitte, KPMG, and EDS (now part of HP). From 1997 until 2013 Gary was a Principal Consultant with SAS, a business analytics software vendor. His most recent books are: Performance Management: Integrating Strategy Execution, Methodologies, Risk, and Analytics and Predictive Business Analytics. Gary is also a member of the IIA Expert Network.
---
Tags