Retail Analytics Research Council Releases Publication Summary
By IIA Faculty, Jan 12, 2012
IIA's Retail Analytics Research Council (RARC) exposes for retailers the most promising strategies and ideas for successful retail analytics programs. The by-invitation-only council generates both peer-based and faculty-sourced insights through a variety of phone briefings, online, and live activities.
In a recent summary of key findings over the past six months, the council included over a dozen significant publications and leading practice studies, including a 2 part series in social media analytics; studies in pricing optimization; and evolving organizational models.
To request more information about ARC participation criteria and a schedule of upcoming topics and activities, please contact us.
About the author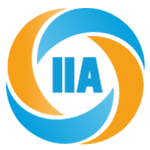 IIA's faculty members are independent thought-leaders and experts in analytics. Our faculty members are industry specialists, academics, and analytics practitioners with active, hands-on experience in the field. Access to our Faculty is a key component of IIA's Enterprise Research Subscription.
---