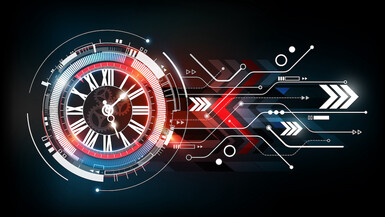 Each year, the International Institute for Analytics ends the year with a look at the latest analytics trends and the most pressing analytics challenges currently facing organizations. Each year's predictions are based upon our day-to-day work supporting and advising a wide range of analytics leaders and organizations. We take advantage of the breadth of expertise and cross-industry perspectives we encounter from our clients, partners, members of the IIA expert network, and the analytics community at large.
For 2021, we thought we'd end the year with a look back at our best and worst predictions since we implemented the addition of priorities to accompany each prediction in 2018. This serves as a complement to our blog reviewing the trends of 2021. We'll go year-by-year to candidly assess how our predictions have played out!
2018 Hits And Misses
Greatest Hit: Everybody Claims To Be A Data Scientist
There is no doubt that this trend took hold. An increasingly common complaint from IIA's community, as well as in the general press, is the proliferation of people calling themselves data scientists when they really aren't. Whether it be those with only a basic analytical background, those with a few certificates, or those working in a somewhat related field, there seemed to be little restraint in people positioning themselves as data scientists. This trend continues today! The high market demand, high pay, and high status of being a data scientist makes this a somewhat understandable, even if disappointing, trend.
Runner Up: AI Becomes Widespread As Disillusionment Rises
This trend was another prediction that hit the mark. 2018 and 2019 were probably the peak of the inflated expectations and related disappointment surrounding AI. While the use of AI is still growing today and the hype around it continues, expectations seem to be more realistic and reasonable now than they were a few years ago. With that said, it is still true that throwing the term "AI" into any solution or discussion will immediately get people interested. Readers should beware of keeping expectations in check within their own organization.
Biggest Miss: Blockchain Becomes A Nemesis Of Analytics
Interest in blockchain technologies has been growing exponentially. That was true in 2018 as well. Where we missed here was the assumption that people would begin to try and analyze blockchain data. Based on the use cases where blockchain is being applied, analytics hasn't yet been a focus. However, IIA still believes that attention will eventually turn to analyzing blockchain data. When it does, all of the challenges we wrote about will still hold, albeit delayed.
2019 Hits And Misses
Greatest Hit: Increasingly Intense Focus Will Be Placed On The Ethics Of Analytics
As artificial intelligence came into widespread use, the importance of ethics came to the forefront. The past several years have seen more and more emphasis placed on ethics, and the trend did pick up steam in 2019. Increasing governmental attention to ethics and privacy related issues, such as GDPR, led companies to focus more than ever on ethics from a compliance perspective even if not from a business perspective. There have been a lot of books on ethics published as well, including 97 Things About Ethics Everyone In Data Science Should Know by IIA CAO Bill Franks.
Runner Up: The Ascension Of Citizen Data Scientists And Business Analysts Accelerates
Citizen data scientists have remained a huge story, though a controversial one. The availability of algorithms across a wide range of tools and within cloud environments provides people more access to algorithms than ever. A new breed of power user, often called a citizen data scientist, took advantage of this availability early on. While not necessarily formally trained or deep in coding skill, these users know enough to chain together an analytical process when using pre-packaged functionality.
Biggest Miss: Analytics And AI Teams Merge Into One Organization
Many organizations have continued to have distinct artificial intelligence groups to this day. While some have technically merged AI in with analytics, the AI team is often still a separate group within the broader analytics organization. True integration of resources—where teams are composed of those with AI skills and those with other analytical skills—is still an exception. Certainly, in 2019 the level of integration IIA expected and hoped to see did not come to pass.
2020 Hits And Misses
Greatest Hit: New Deployment Technologies Will Enable Simplicity And Speed
There is no doubt that this trend took the analytics and data science community by storm. We predicted that technologies such as containerization and serverless protocols would make deployment simpler, more scalable, and more common. As part of this prediction, we also gave our first nod to the growing role of MLOps, which became the focus of a prediction for 2022! This trend is one area where analytics and IT organizations were able to come together well and make substantial progress.
Runner Up: Specialization Of Roles Within Analytical Workflows Accelerates
This prediction discussed how roles are becoming specialized both within and across the phases of an analytics process. IIA also held a webinar to dive into this prediction in more detail. We have seen many IIA clients expand the number of roles they have within their analytics organization since this prediction. Connecting to the biggest hit for 2020 above, perhaps the fastest growing specialization was that of ModelOps/MLOps/AIOps roles. New focus was also placed on analytics translators as data literacy concerns came to the forefront (as we'll discuss related to our predictions for 2021).
Biggest Miss: Causal Models Garner Increased Attention
We didn't see the big uptick in causal modeling that we anticipated. One of the main suggestions in our priority related to this prediction was to execute at least one proof of concept focused on causal modeling in 2020. Of course, with the mayhem that ensued in 2020, few companies were worrying about forward-looking proofs of concept. We expect that attention will eventually return to causal models, but clearly that didn't happen at scale during 2020.
2021 Hits And Misses
Greatest Hit: Supply Chain Analytics Move Further Into The Spotlight
Supply chain analytics clearly played a prominent role last year. The continued trend towards alternative shipping and delivery methods also continued, which necessitated the reexamination of traditional supply chain models. One example we called out was how retail stores are now serving as miniature distribution centers and how that fact changes some of the fundamental assumptions and models supporting product distribution. It is likely that the supply chain space will remain fluid for the upcoming year as well.
Runner Up: Data Literacy Takes Center Stage
IIA saw frequent discussion of data literacy across our service lines this past year, and many organizations did indeed charter formal literacy programs. As IIA wrote, data literacy issues are actually a good problem to have. As organizations try to do a better job with the communication and adoption surrounding analytical activities, data literacy is going to remain a focal point. As you consider data literacy in your organization, always remember that literacy requires both the creation of something to read and someone to be able to read it. You must focus equally on both the business and technical teams.
Biggest Miss: Adversarial Attacks Strike A Blow
We talked about how attacking AI algorithms can be as easy as changing a single pixel in an image. While IIA has no doubt that adversarial attacks will become more prevalent and impactful, we did not see a lot of examples in 2021. There were many traditional cyber attacks, but few publicized adversarial attacks on AI processes. Of course, to the extent such attacks do occur, victimized organizations will do their best to keep it quiet and certainly won't broadcast the attack widely. So, it is possible that attacks are ramping up, but not on a large enough scale or with enough impact to become publicly reported.
IIA's Predictions And Priorities 2022
This blog looked back at predictions and priorities from 2018 through 2021. As referenced in the introduction to this blog, we also wrote a separate blog that looks back at what happened in 2021. In mid-December, we then provided our annual look forward with our 2022 Predictions and Priorities webinar and research brief, featuring data analytics evangelists Bill Franks, Tom Davenport, and Drew Smith. Be sure to check them both out. We'll see which of these turn into greatest hits and which become a miss!